An Indiana man is in custody after leading Allen County law enforcement on a high-speed chase Wednesday night.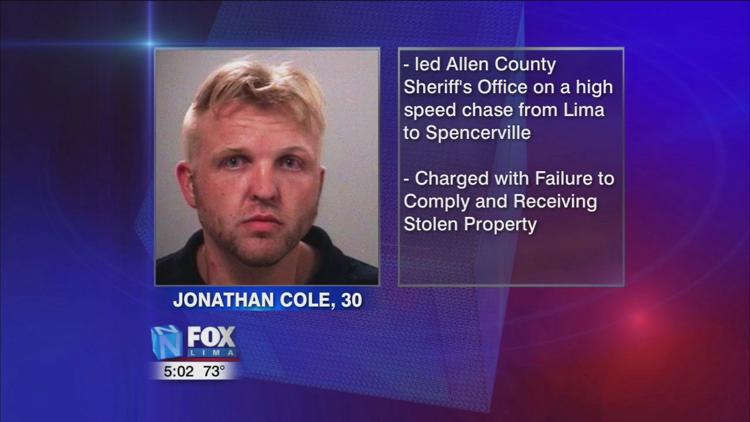 30-year-old Jonathan Cole of Fort Wayne has been charged with failure to comply and receiving stolen property after he was arrested following the pursuit. Around 10 o'clock, Allen County sheriff deputies pulled Cole over in the 200 hundred block of Union Street in Lima. Cole took off and headed towards Spencerville, with speeds reaching 95 miles per hour. A Spencerville police officer deployed stop sticks, blowing all four tires. Cole got out of the car and took off on foot before he was apprehended.
Cole was then later taken to the hospital after he admitted to taking illegal narcotics, his current condition is not being released.
MEDIA RELEASE ALLEN COUNTY SHERIFF'S OFFICE - 8-22-2019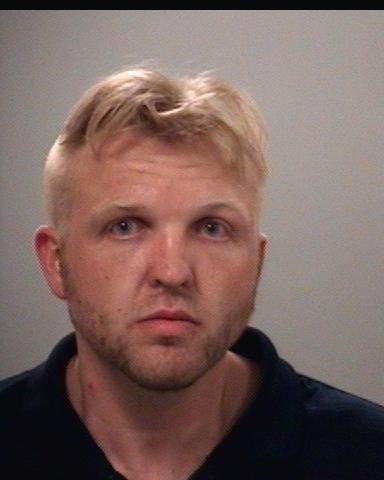 On August 21, 2019 at approximately 10:00 PM, an Allen County Sheriff's Deputy initiated a traffic stop on a maroon 2006 Chevy Malibu in the 200 block of N. Union St. in Lima. The vehicle had a broken rear taillight and an Indiana license plates belonging to another vehicle.  As the deputy approached the vehicle, the suspect, Jonathan P. Cole, fled in the vehicle.  A pursuit was initiated west on Market St. through the city of Lima before reaching S.R. 117 westbound.  Jonathan traveled west on SR117 at varying speeds, reaching approximately 95 MPM until Monfort Rd. where a Spencerville Police Department Patrolman was able to deploy stop sticks. The sticks made contact with all four tires.  The vehicle slowed and shortly thereafter drove through three yards before coming to rest in the front yard of a residence in the 11000 block of Spencerville Rd.  Jonathan fled on foot but was quickly apprehended.   After checking the VIN, it was found that the vehicle was stolen out of Ft. Wayne, Indiana on August 18, 2019.  No one was injured in the pursuit and no police cruisers were damaged.  Jonathan was booked into the Allen County Jail on the charges of Failure to Comply and Receiving Stolen Property. A little while after arriving at the Allen County Jail Jonathan reported to Corrections Officers that he had ingested several grams of illegal narcotics during the pursuit and needed to go to the hospital. Jonathan remains in custody at a local hospital as of the time of this media release. His current condition cannot be released at this time.