If you haven't been to the Armstrong Air and Space Museum in Wapakoneta, Monday is the day you should go.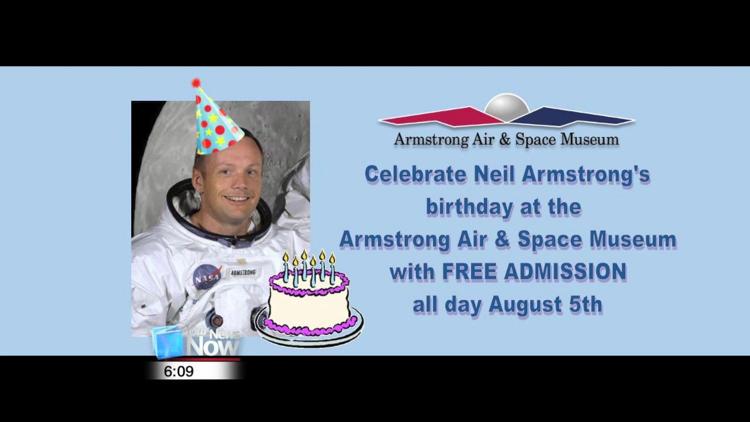 August 5th is Neil Armstrong's birthday and he would have been 89-years-old. The museum is throwing a birthday bash in his honor. Admission is free for the day and there will be plenty to celebrate. The museum hours are 9:30 a.m. to 5 p.m. and the 1st 150 guests will receive a museum ball cap. There will be additional demonstrations and traveling exhibits from 1:30 p.m. to 4:30 p.m.
They have also created a Snapchat filter they are encouraging visitors to use with any image of Armstrong throughout the museum that day.