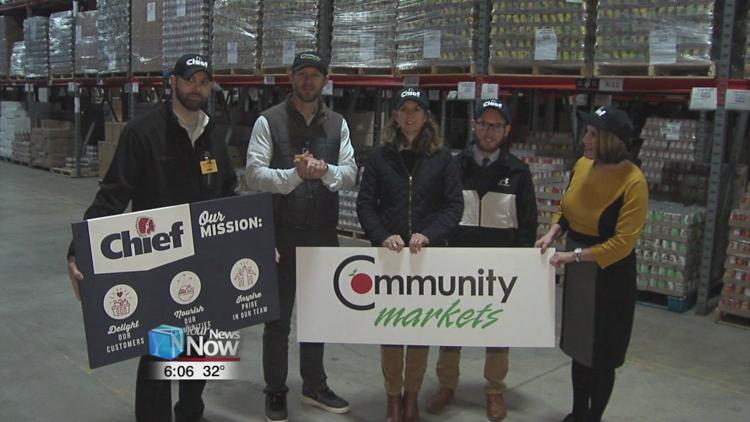 A huge donation from a regional grocery chain will help provide food for hundreds of people in the area.
Fresh Encounter Inc. in partnership with their customers of local Chief and Community Markets dropping off pallet after pallet of needed items to the West Ohio Food Bank. During the holidays, the company encourages its customers and team members to donate, benefiting people who need a "hand-up" to provide for their families. Friday's donation will provide 16,000 meals from the community for the community.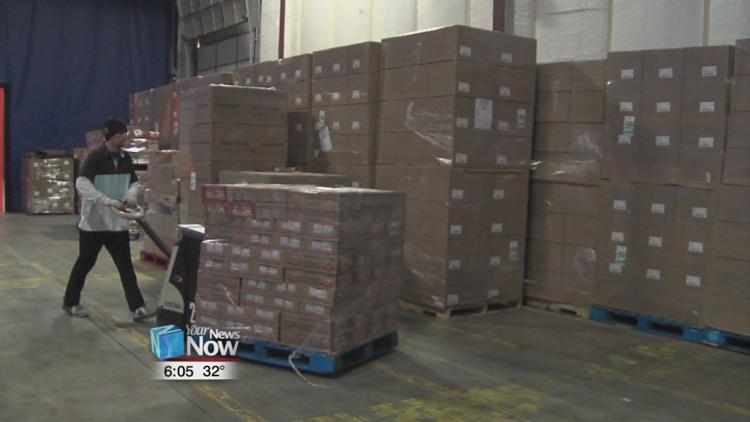 President and CEO of Fresh Encounter Mike Needler Junior had this to say about the donation. "We also want to inspire pride in our team and be a part of a mission-driven organization. But 1 of the 3 pillars of our missions is to nourish our communities, not just with wholesome healthy food, but also with opportunities to be philanthropic."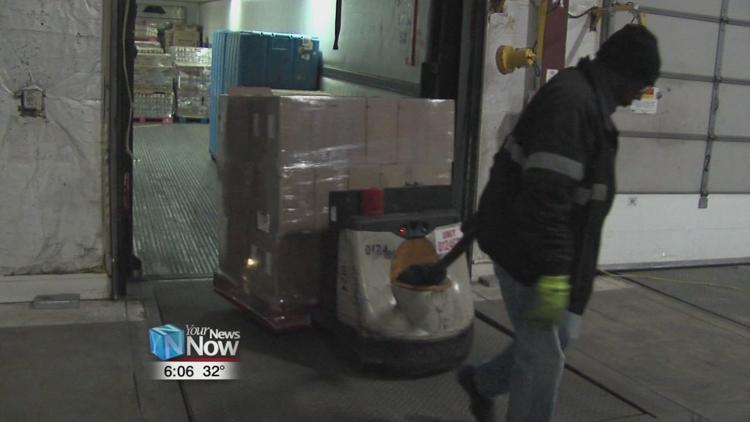 CEO of the West Ohio Food Bank Linda Hamilton says the items from Fresh Encounter will help a lot of people that they serve. "A lot of the food that we're going to be getting will be able to help with our school pantries across our 11-county area. As well as being able to help without the backpack program and also assist families being able to have breakfast, lunch, and dinner as part of our distribution that we're doing which is not always the case."
The West Ohio Food Bank was 1 of 3 food banks receiving donations from Fresh Encounter. The value of the delivery was just over $20,000. The company donating more than $50,000 in product to all three food banks.