New ONU Polar Bears have taken their first steps in their college careers.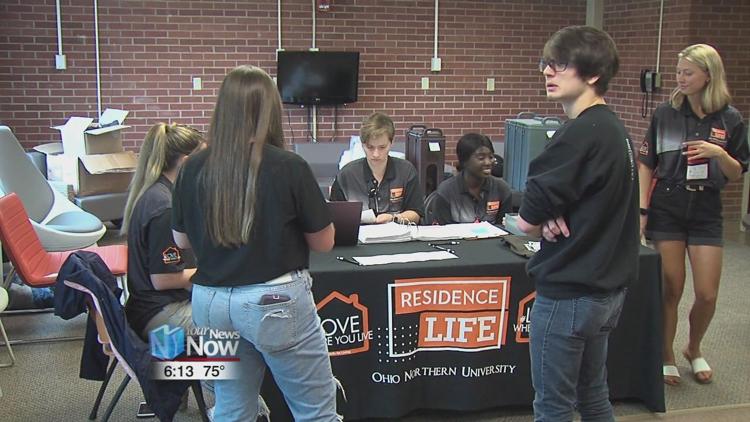 It was move-in day for freshmen at Ohio Northern University on Thursday. The new students got a helping hand from the upperclassmen getting everything taken up to their new rooms. For most students, this is the first time they have ever live away from home, but the university is ready to get them involved in campus activities to help them get adjusted to college life and their new experiences.
"Our theme for the year is 'Success Starts Here', so for our students this is part of that. Being able to live in residence, we see as that integration, that moment for them to not only take what they learn in the classroom, but to also put it together with what they are learning outside of it," said Justin Courtney, director of residence life.
"We are doing a lot of exciting things partnering with academic affairs this year, there's a new focus on student success. So academic affairs and student affairs are partnering so we can have inside and outside of the classroom things that help students just to make the most of their college experience," commented Adriane Bradshaw, VP for student affairs at ONU.
The rest of the students will be moving in over the weekend as classes begin on Tuesday.