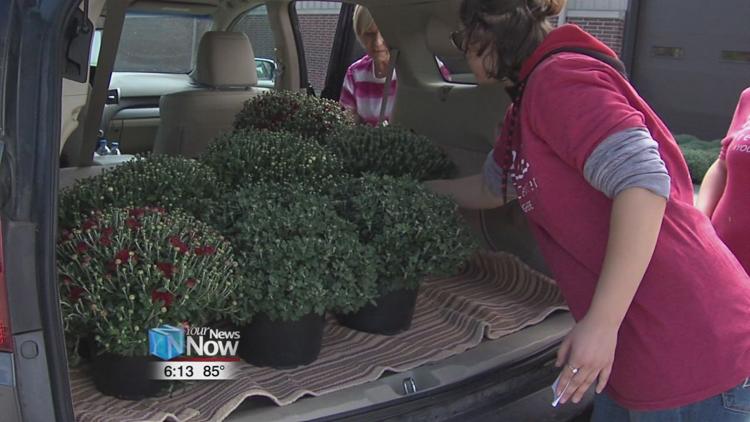 Even though it feels more like summer this week people are getting into their fall decorating.
Today was pick up day for the Friends of the Symphony Annual Mum sale with 1,000 Mums sold to support the arts and education. The event is held at Apollo Career Center where floral design students load cars full of mums as part of their career tech service organization project. The Friends of the Symphony has been able to donate $20,000 the past two seasons to help the symphony provide additional programs.
Mums that were not picked up will be for sale to the public starting at 9 am Thursday (September 12th) morning.