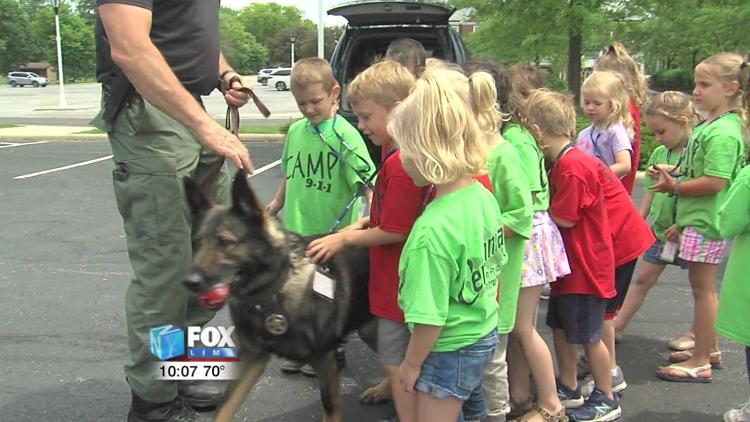 Findlay safety services and the Hancock County Sheriff's office teamed up to host a fun safety-oriented camp geared toward youngsters.
Camp 911 began in 2018, as a replacement for the program "Safety Town." But when that went away, Hancock County Sheriff's Office, the Findlay Police and Fire Departments, and HANCO joined forces to host their own version of school and community safety camp.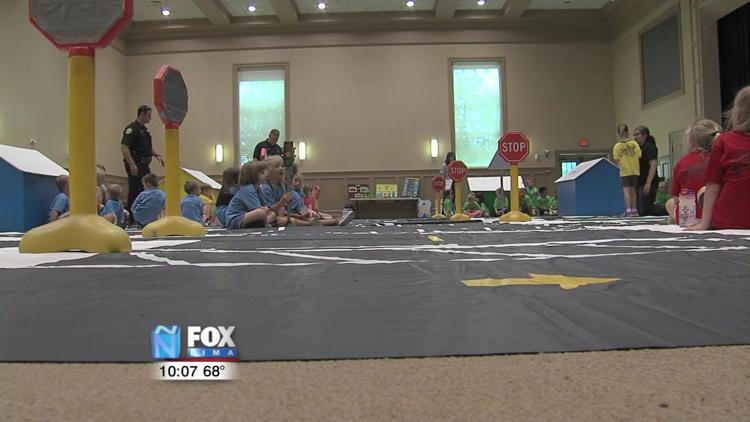 The program specifically focuses on children who will enter kindergarten in the fall, teaching them a range of topics such as bus and pedestrian safety, railroad safety, saying no to drugs, and how to handle emergencies.
On the final day of the camp, the kids got a chance to check out the Sheriff Office's K-9's "Charlie" and "Sonny" in action and find out how they assist deputies while they are on the job.
"We have had so many great pieces and part. Drugs are a big thing right now, I am hoping that they maybe have taken away a little something from the drug safety," says Beth Baker, Administrative Assistant for the Findlay Fire Department. "The earlier that we can get that education and prevention the better, we hope that parents really pick that up. We have really had the community wrap their arms around this program, that has been a huge help for us."
The weeklong camp concluded with a graduation ceremony. A total of 145 children from all over Hancock County took part in the program.