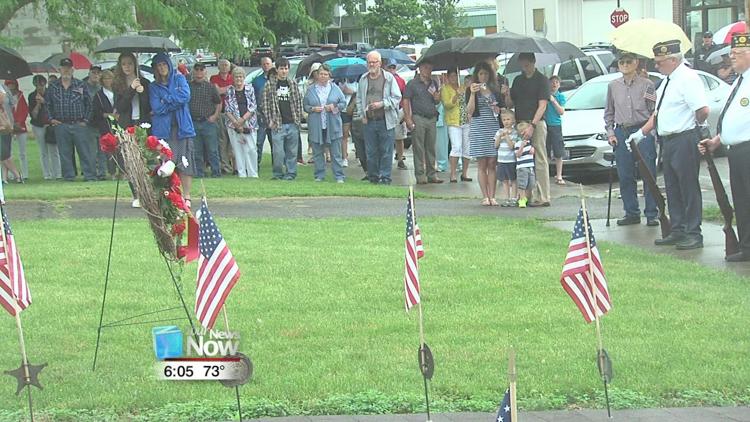 Despite some late-morning rain, the village of Gilboa continued a 97-year tradition of honoring Blanchard Township men and women who have lost their lives while serving their country.
The village held their annual parade and threw ten wreaths into the Blanchard River in honor of the ten major wars that US soldiers have lost their lives in. They then walked over the Gilboa war memorial to dedicate a bronze plaque to Captain Sheldon Hall, the only World War II Ace pilot from Putnam County and a purple heart recipient. Hall's children, including Your Hometown Station's own Stuart Hall, were there to see the unveiling. Hall's daughter Pamela Combs says she wants people who see the plaque to know how much her father loved flying and his country.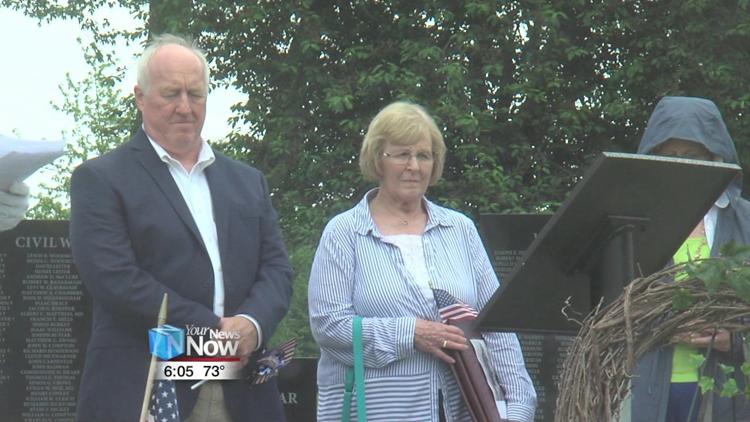 "I want them to think about the sacrifice he's made, but [also] how proud he was to do that," said Pamela Combs, Sheldon Hall's oldest daughter. "He loved flying, he loved this country, and he loved being a marine, and he's upstairs looking down and he's so happy right now."
The American Legion will be putting a plaque honoring Hall by the historic bridge in town.