The recent rainfall has caused more flooding troubles for a campground right outside of Wapakoneta.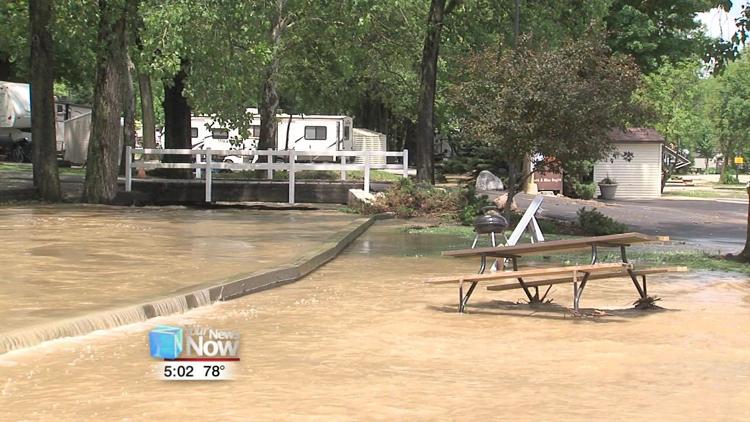 Glacier Hill Lakes is once again cleaning up after flash floods hit the campground early Tuesday morning. This is the second time this year that the grounds have been affected by flood water, the first time happened in mid-May. Thankfully for those involved, the aftermath of this flood is much more manageable than before.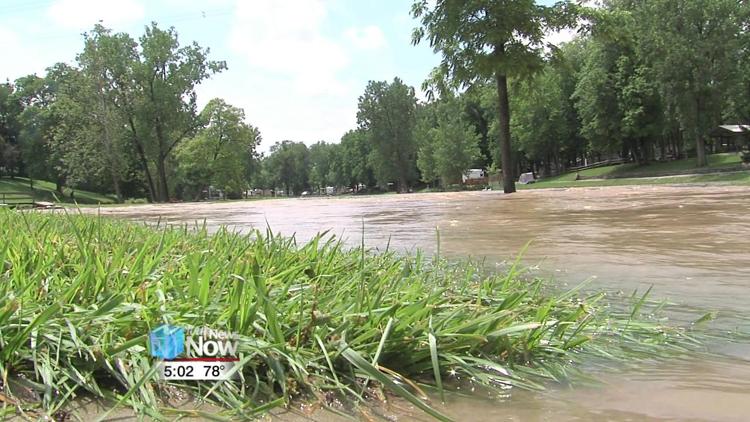 "The damage is not near as catastrophic as it was the first time; this morning we had to help a guy out, that was a problem the last time, it's just something that Mother Nature is throwing at us and we're going to take care of it," said Junior Wuebbenhorst, co-owner of Glacier Hill Lakes.
The owners of the campground say that people have been pitching in to help clean up as the waters pass through and recede.