Some days it can get hot at the Auglaize County Fair, but that is nothing compared to the hot art being created by Mobile Glass Studios.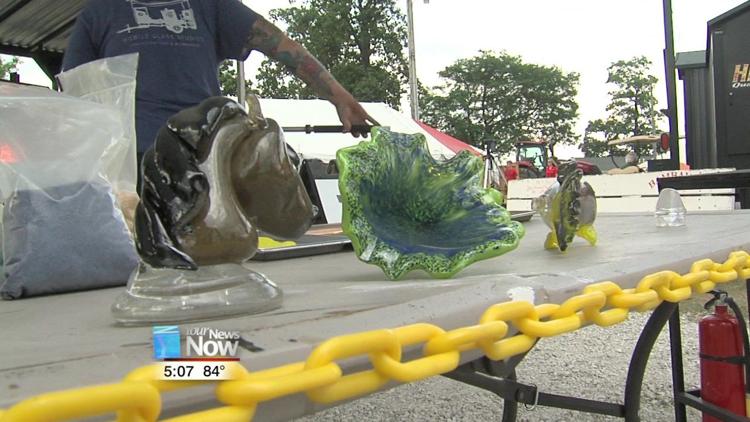 The 2,000-degree furnace is helping the glassblower create some unique and creative pieces at the fair. Mobile Glass Studios goes from coast to coast doing demonstrations at fairs of this centuries-old craft. Then the pieces they create goes up for auction to benefit those same fairs. The what makes this fun for the glass blowers is the suggestions they get from people who watch them work.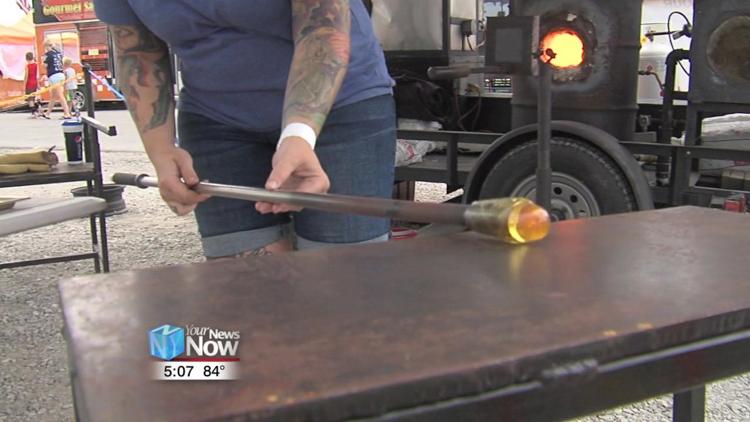 "Somebody requested an angel earlier which kind of sounds general but normally we get farm animals and foods and like stuff that's around the fair so like things that are personal to people, like I've had people request different awareness ribbons cause they want to bid on it during the auction," said Jamie Adams, Mobile Glass Studios glass blower.
Wednesday will be the final day at the fair for people to check out the glass blowers creations.