Press Release from Hancock Park District
FINDLAY—McComb resident Elizabeth Hoverman is the Grand Prize Winner of the 23rd Annual Hancock Park District (HPD) Photography Contest. Hoverman was honored at the May 14 meeting of the HPD Board of Park Commissioners for her photograph of a red-winged blackbird perched on cattails at Riverbend Recreation Area.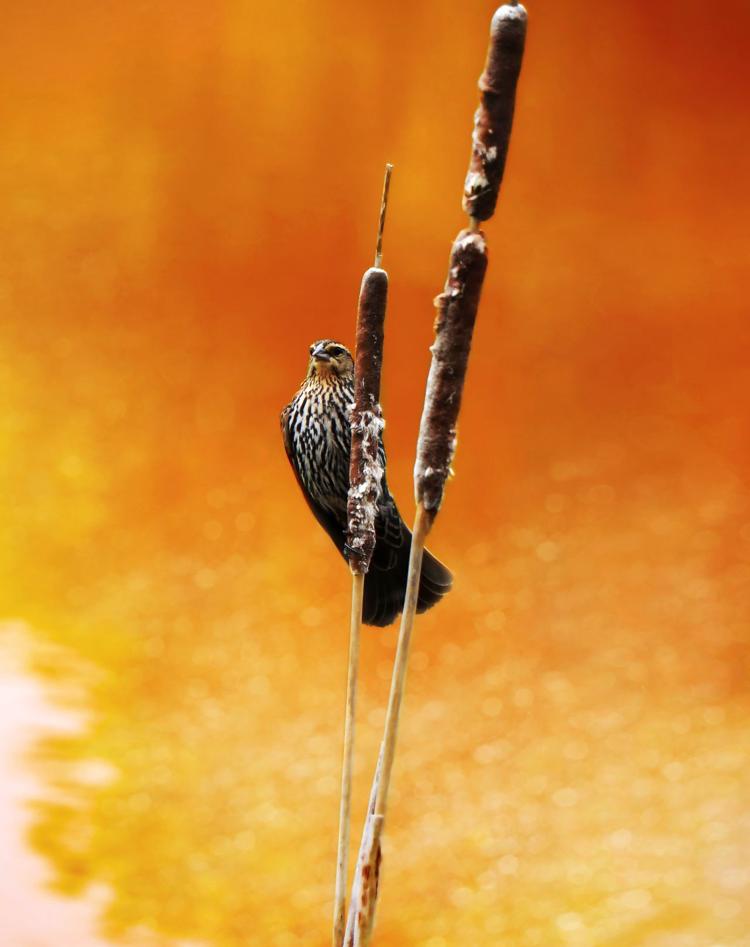 In 2017, the HPD photo contest was expanded from a once-per-year contest and open house to a 12-month opportunity for photographers to submit up to five photographs from March to February. The 23rd Annual Hancock Park District Photography Contest began March 1, 2018 and concluded February 28, 2019. Hoverman's photograph was judged in a final competition along with the other 2018 monthly entries. She was awarded an engraved plaque and received a Hancock Park District prize package valued up to $200. The winning photograph will be showcased in an upcoming issue of HPD's Seasonal Program & Event Guide.
For information about other upcoming park programs and events, view the HPD Seasonal Program & Event Guide at www.HancockParks.com under the "Park News" section, visit our park "Calendar" or call the park office at 419-425-7275.