Dozens of artists lent a hand to the Mazza Museum at the University of Findlay for their latest exhibit.
In "Show of Hands", the Mazza Museum is putting an illustrators most vital tool on display.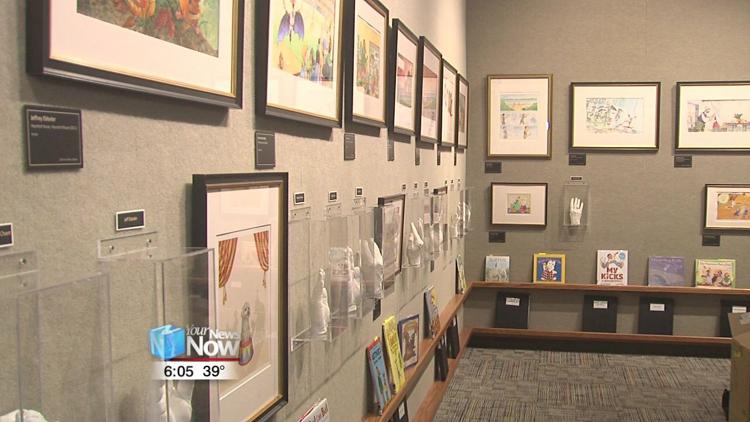 Over the past few years, the museum has taken plaster molds of visiting artists creating hand to create the exhibit as a way of showing children that real people had a hand in crafting their favorite stories.
"One of the big take aways here is that these are actual people that create these works of art," said Mazza curator Dan Chudzinski. "I know that seems kind of strange but sometimes, especially for children, we can forget that these people all started out the same way. They have hands just like us and they use those to create these wonderful things."
Each casting is unique, in it's own position, some showing the rings they wore and another even showing a cut that went unnoticed until after the mold was done. 
The exhibit has been in the works since Chudzinski's first day as curator back in 20-15 when illustrators traveled to the museum for a weekend conference.
"I was sitting next to a gentlemen who I didn't know who it was at the time," said Chudzinski. "It turned out to be Marc Brown, the creator of Arthur the Aardvark and after his presentation I had asked him if he would be interested in having me take a mold of his hand to do a casting. He was curious, he said 'why would you want that?', and I said 100 years from now somebody might be curious as to what the hand that created Arthur looked like.
Since that first mold, the museum has made 54 others as illustrators have come through the museum. When they reopen on January 2nd, the exhibit will be on display through February of 2020. 
Chudzinski says in that time and beyond they hope to keep adding to the collection.