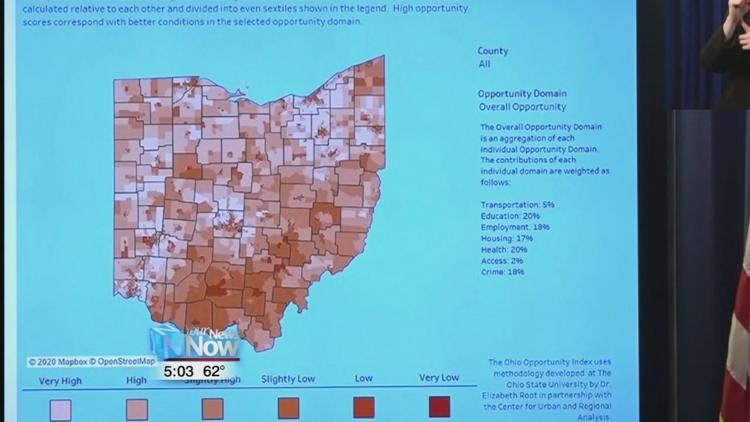 Gov. Mike DeWine making more announcements during this week's final briefing.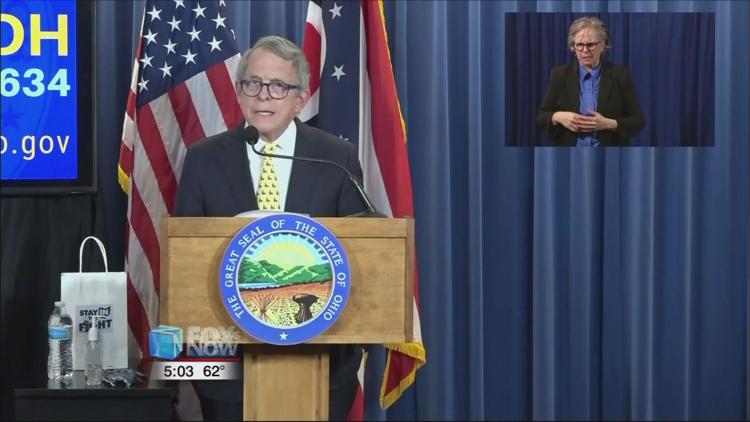 As we know gyms can open on May 26. We now know bowling alleys, batting cages, and mini-golf facilities can reopen as well. Along with that, there is good news for weddings. Banquet halls can host catering events with up to 300 guests if they follow the same guidelines as restaurants, that can begin June 1st.
Due to racial disparities, DeWine launched two interactive tools on the Coronavirus website to help non-profits and social services identify needs in their communities. One is a map breaking down counties by race and ethnicity. The second tool is not COVID-19 related but it shows the most vulnerable areas in Ohio, measured by seven factors of health and well being.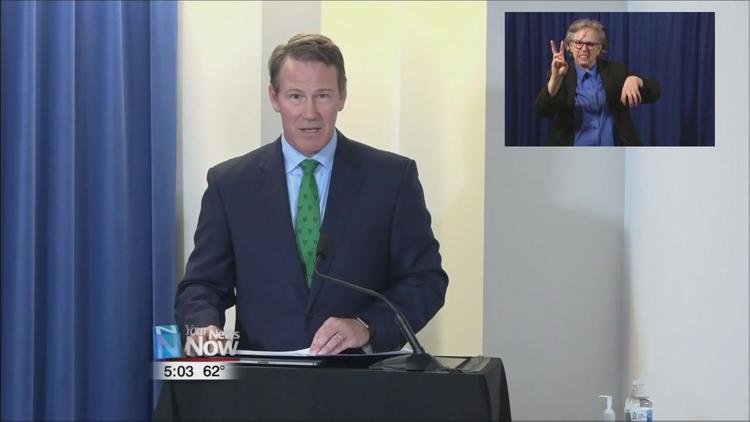 He also revisited his Minority Health Strike Force he created last month. He says it's time to fix the health care disparities and more, for African Americans and Latinos in Ohio.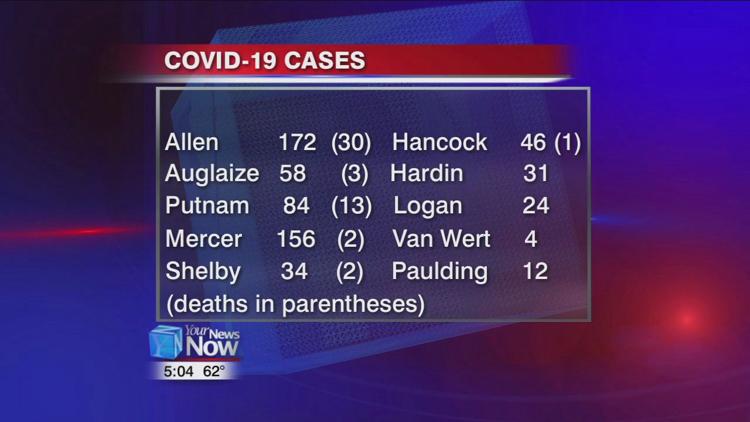 "Heath disparities did not occur overnight. They are complex and present complex challenges. The current coronavirus pandemic has brought into high contrast these troubling issues. To augment the work we are currently doing on health equality and to address the immediate threats posed by COVID-19 to our minority communities, we formed the Minority Health Strike Force in April," says Gov. DeWine. "We assembled a group of 41 people. Some with backgrounds in health, and all with ties to minority communities."
The Minority Health Strike Force will be releasing their preliminary findings and recommendations on how COVID-19 has affected minorities disproportionately. They plan to relaase their final recommendations in June.
It was also announced collaboration has been done between the state and OHSAA. Student-athletes can begin training on Tuesday as long as safety guidelines are followed. It's up to the individual school districts when it comes to access to facilities and equipment. Games, tournaments, etc... can still not be played.
On the mental health front, a $1 million grant was obtained from the federal government. It is to be used at the local level for messages to reach hard to find people.
The state has partnered with the Ohio Association of Community Health Partners for the purpose of increased testing in minority communities. Centers will be set up in the most economically depressed areas.
After the news briefing, DeWine placed a wreath outside of the statehouse for Memorial Day in honor of the men and women who died serving our county.