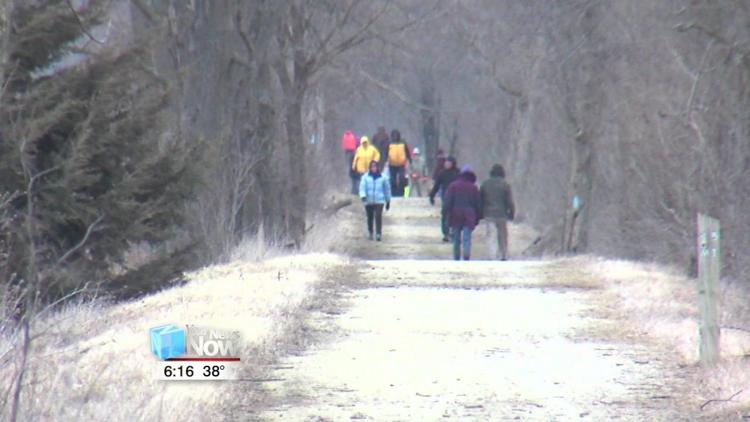 "We just sprung our clocks forward today and even though it's a little blustery and a little chilly, it's a good time to get out and enjoy those first signs of spring," said Terry McDonald, Heritage Trails Park District administrative assistant.
Close to a hundred people participated in the spring forward hike along the Miami Erie canal in Noble Township. One hiker, who is a part of a health fitness challenge, said hiking helps her not only meet her fitness goals, but it also provides an opportunity to be outdoors.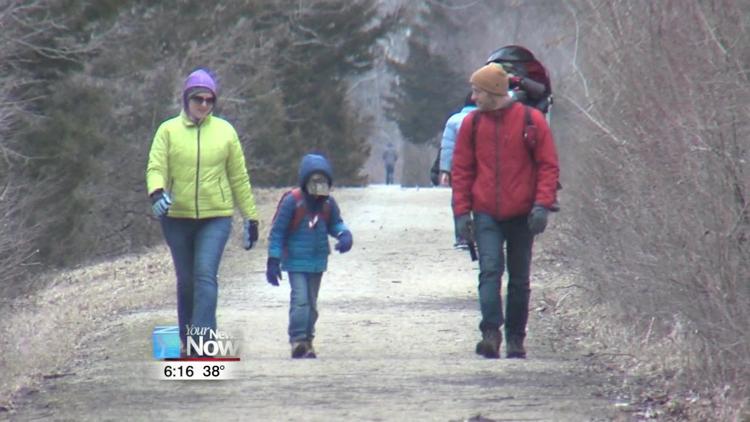 "It's a good way to exercise, get some fresh air, get out the house," said Laura Heitkamp, one of the Spring Forward hikers. We've been trapped for quite a while now so, and it's fun. I enjoy it.
One organizer said one of the best things to do while walking along the three-mile trail is to observe the surrounding area for nature sightings
"One of the things I do the most is I make sure when I'm hiking I look up," said David Faler, Grand Lake St. Mary's State Park park manager. "This particular hike there is a bald eagle's nest. There's a mature female and male bald eagles less than a mile from the path."
This is one of four hikes offered by Heritage Trail Park District's Cabin Fever Hiking series, which runs every year fro January to April. The final hike of this series will be in Noble Township on April 14.