A Lima man is recovering from injuries he got during a home break-in on Sunday night.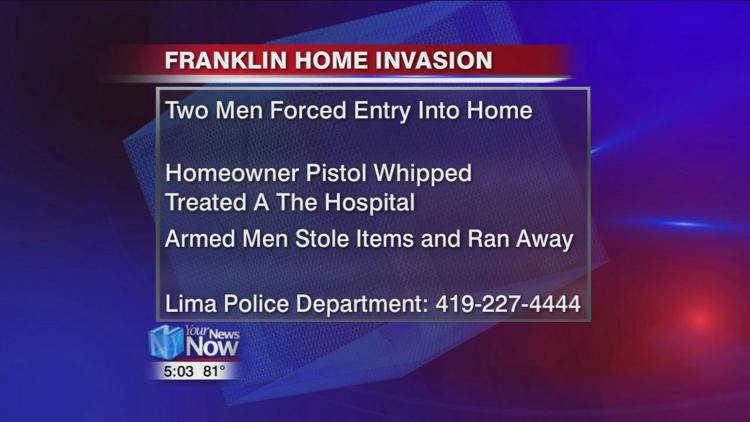 The Lima Police Department is investigating a break-in and robbery on Franklin Street, which occurred just before midnight. Two masked men armed with a gun knocked on the front door. When the resident answered, they forced their way in and pistol whipped him. The masked suspects stole a few items and fled.
The resident was treated and released from the hospital. Anyone with information is encouraged to contact the Lima Police Department at 419-227-4444.