In Auglaize County, a vegetable is proving to be more than beneficial to the body, it's actually helping keep the roads ice-free in the winter.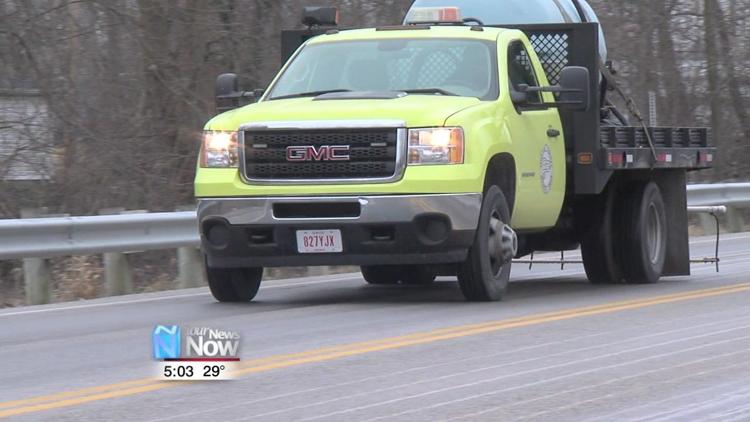 This is the 8th year that the engineer's office has been using beet juice as an additive in their brine mixture to treat roads before winter events. Crews were out today(1/11/19) putting down the mixture on bridge decks, to help break up any ice that could form during the expected snow this weekend. Before they started using the beet juice, they were using just straight salt, which has its limitations in extreme cold. But with some beet juice added to the mix, things are better for the roads and the bottom line in Auglaize County.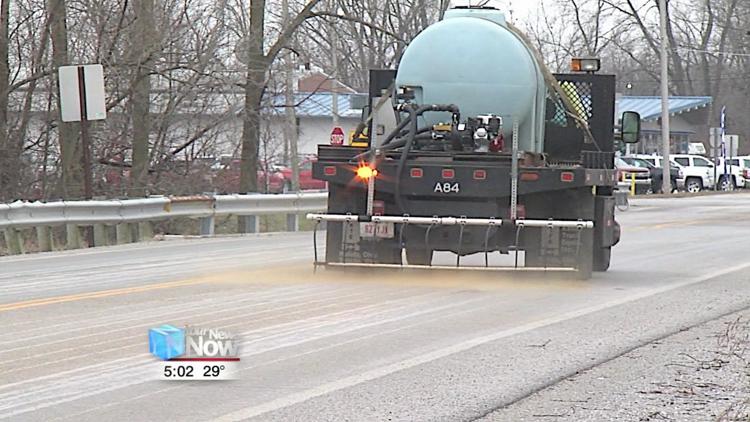 "And we can break ice down to 10 degrees below zero, it's amazing, and we've also been able to reduce our salt consumption by 25%, then added with the beet juice cost we're having about a net savings of about 20% on our material cost so it's been a great asset," explained Douglas Reinhart, Auglaize County Engineer.
Reinhart says with the mild winter we have seen so far, the engineer's office has been able to work on stormwater projects and drainage ditches, instead of having to handle road work.