Despite the cold and rainy weather the day before Easter, hundreds of kids showed up the at Spartan Stadium eager to find the chosen egg.
Close to a thousand kids attended Lima iHeart Radio's 2019 Easter Egg Hunt at the Spartan Stadium. This year there were over 20,000 candy-filled eggs, one of which had a family ticket to Walt Disney World.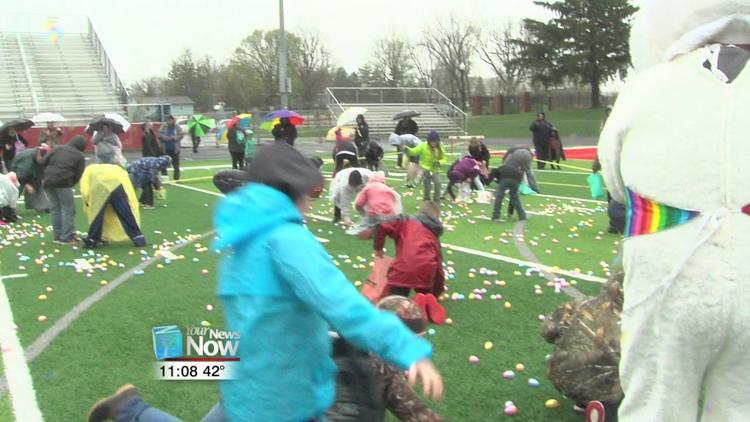 Six-year-old, Leanniah Hudgins, said finding that ticket would be great, but having a good time is what matters most to her.
"I'm most excited about getting all the eggs and having fun," said Hudgins.
One mother said she was excited to bring her son because it was his time.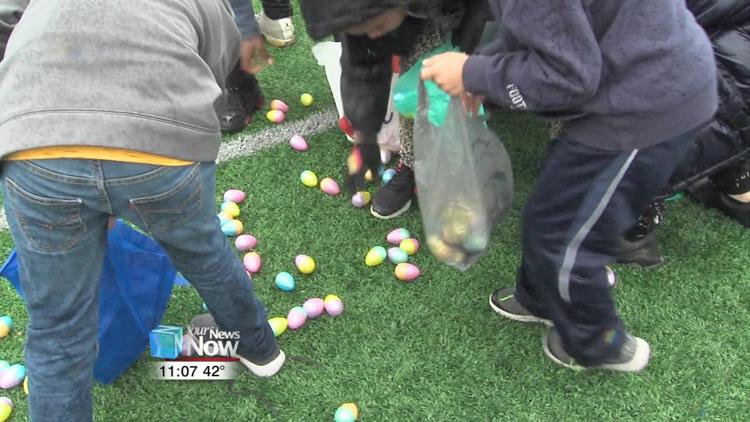 "He's never really been Easter egg hunting before so I think it would be a good opportunity for him to experience that," said Shacoya Wartham. "So, we're out here even though it's raining he's still going to have some fun."
Kids who participated in the Easter egg hunt were grouped by age and provided an opportunity to grab as many eggs as they could. Once the egg hunt was over many families eagerly opened their eggs in anticipation of finding the winning ticket.
iHeart Radio host, Ron Ackerman said they are happy to host events like these as a way to show their appreciation for community.
"It's kind of a way iHeart Media gives back to our listeners," said Ackerman. "We love Lima, we love the surrounding areas. It's just our way of saying thank you and a lot of great sponsors come together to make it this happen on behalf of iHeart Media and it's just one way to interact with the community here in Lima."