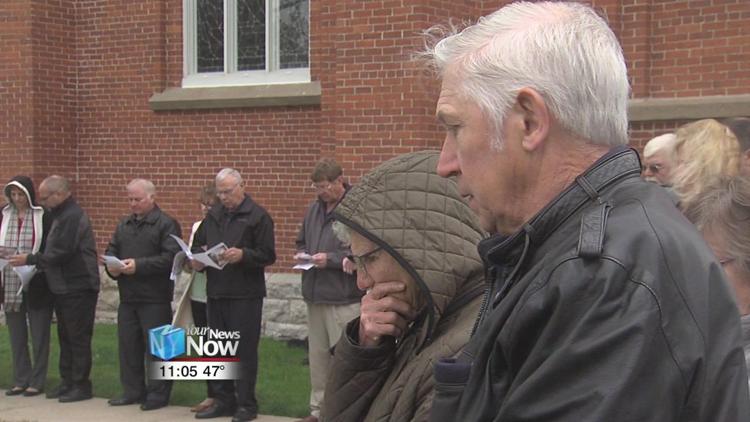 A Putnam County church is making their belief in the right to life clear by setting it in stone.
Immaculate Conception Catholic Church in Ottoville dedicated their new Respect for Life anti-abortion memorial on the south side of their property. The church hopes that people visiting the memorial, which is located in Mary's Grotto, will see the stone and feel the importance of the issue.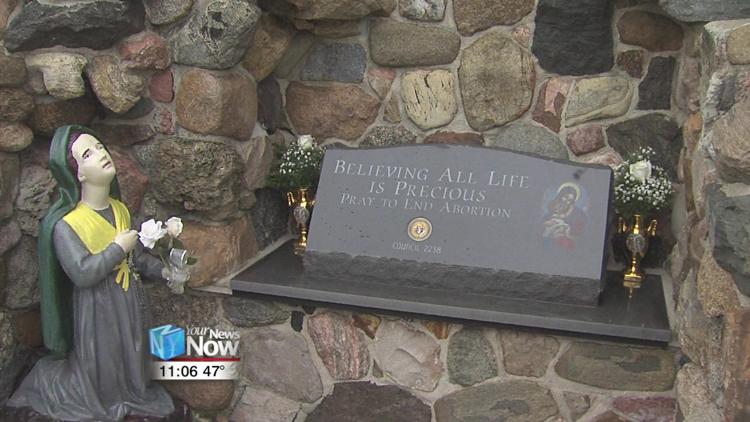 "We hope that people will look upon this memorial and will look to Mary as our intercessor to our Heavily Father to an end to all abortion," said Father Jerry Schetter. "The most important thing is that people have to recognize that all human life is sacred."
The Knights of Columbus Council #2238 helped complete and dedicate the memorial.