The Lima Rotary Club supporting future young leaders with two student clubs.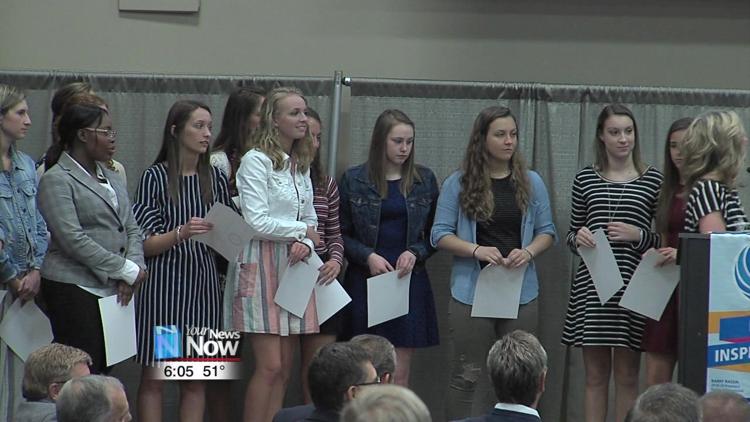 Members of the Bath High School Interact Club and the University of Northwestern Ohio's Rotaract Club were honored at Monday's Rotary meeting. The student clubs updated Rotarians on what they have been doing and thanking them for their support. All involved say the programs are beneficial and are making a difference.
"The past two years our club has grown drastically and it's just become way more involved in our community and it's starting to make a change on students in our school district. It's starting to get a name and a lot of people want to get involved in that and it's very like rewarding for students getting involved. You really see different things out in the community that you never really caught when you weren't in the club," explained Jordain Craig, president of the Interact Club.
"Being part of the UNOH Rotaract Club has been really beneficial to me and everybody else because not only are we getting out into the community and doing service work, we're helping others on campus and getting them involved with everybody," said Mayce McCreery, incoming president of Rotaract.
Bath High School's Interact Club has grown to 60 students and looks forward to that number growing.