Big things don't just come from big cities.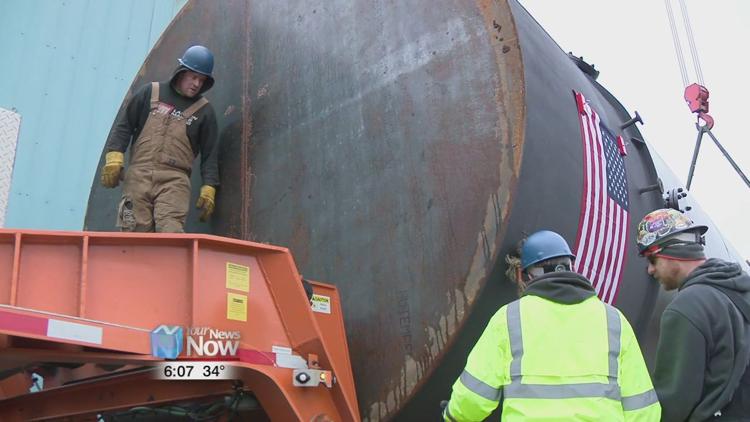 International Tank Service here in Lima has completed its construction of a large tank vessel that is estimated to hold about 50,000 gallons of material. This is their largest vessel to date, measuring at about 60 feet high, 12 feet in diameter, and weighing in at a whopping 90,000 pounds. Two cranes were needed to hoist the vessel onto a trailer, one weighing 100 tons and the other at about 250 tons. The product will be shipped to Medina, Ohio to Owen's Corning to be used in the production of roof shingles.
"We have a long lasting relationship with Owen's Corning over the last 30 years, we've done vessels like that for them" said Everett "Butch" Kirk III, president of International Tank Service. "A lot of things are made overseas and we're kind of proud that this is made right here in Lima, Ohio and can be shipped anywhere USA."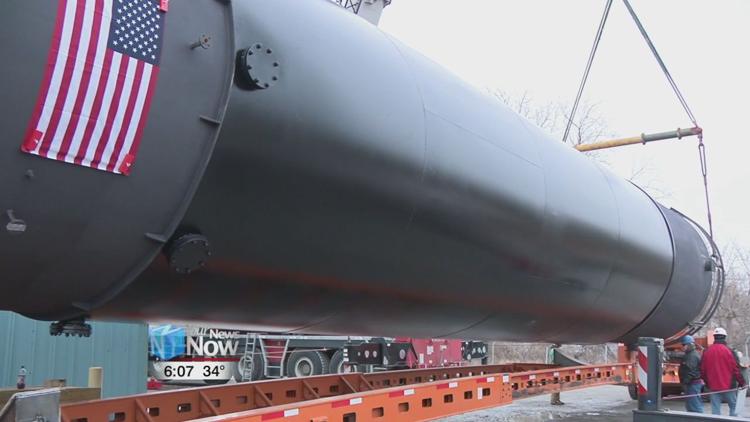 "It's definitely a sense of pride," said Everett Kirk IV, project manager. "A lot of this stuff's made overseas anymore and we have the opportunity to build this here in Lima, Ohio, bring stuff back to Lima. The sky's the limit, you know, we have the tools, we have the equipment to do it, so we can stack the rings and keep going taller next time."
The vessel cost around $250,000 to make and took approximately five months to build.