It caused quite a scare when an unknown container was found outside the Bob Evans restaurant back in August, but law enforcement have determined that it wasn't originally designed to be a threat. The container is used in a worldwide treasure hunting game called "Geocaching".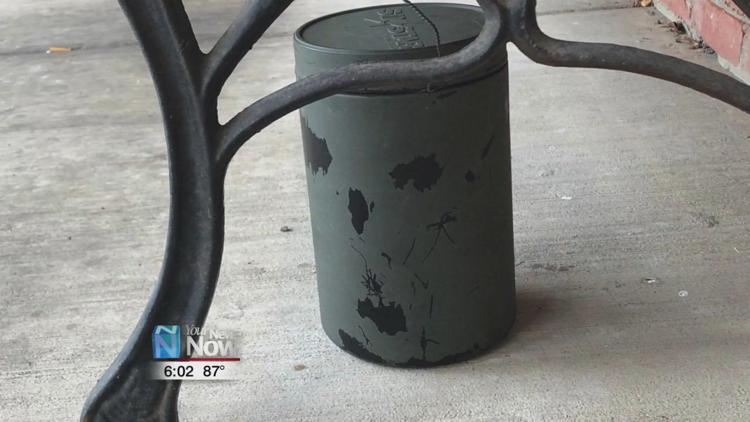 There are containers, like the one found at Bob Evans, that are hidden in different locations and people use an app on their cell phone to find them. Allen County Sheriff Matt Treglia says the one at Bob Evans sat in its original unknown location for over a year before someone moved it to the restaurant. The sheriff's office has talked to the person who placed the container and determined they didn't move it. When the container was found back on August 26th, the bomb squad was called. When it was scanned, objects were found inside, which was later to be determined to be beads. Law enforcement evacuated nearby restaurants and shut down Harding Highway until they could render it safe. Now they're in search of the man who brought the container to Bob Evans.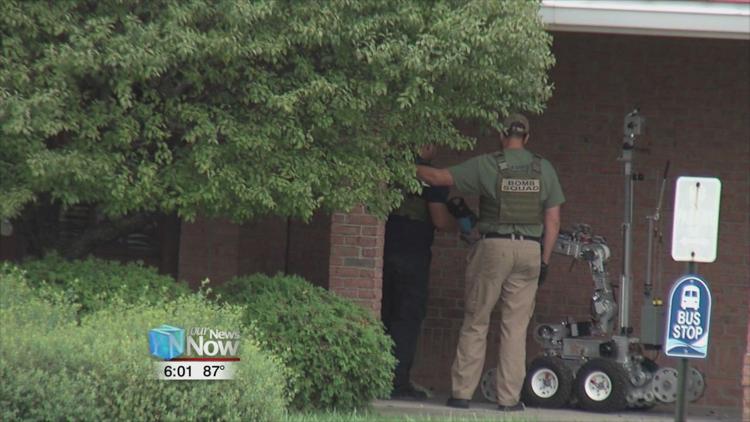 "It's still an ongoing investigation, but we do have some leads" says Allen County Sheriff Matt Treglia. "I mean he did have possession of the geocache, he did leave a note in the geocache, and we're still following up on it."
Treglia says the note found in the container dated August 24th had written on it, "Tweaked the f*** out, got to get out of this place." Investigators believe the last time someone from the Geocaching community interacted with the container was 7 days before the incident. They don't believe the person that moved the container was local. If you have information, you are asked to call the Sheriff's Detective Bureau.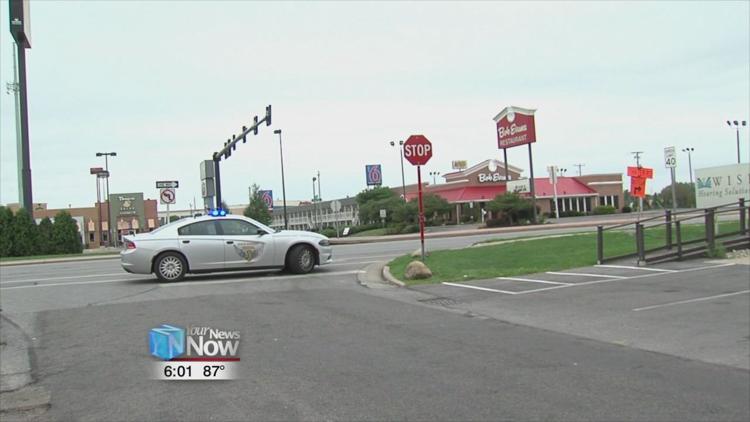 Media Release from the Allen County Sheriff's Office
Hello everyone,
The investigation into the Bob Evans suspicious package incident from August 26, 2019 is still ongoing. Investigators have determined that the package was a geocache container that was removed from its original location where it sat for nearly a year without a complaint, and moved to the Bob Evans location sometime between August 24th and the morning of August 26th. A note dated 8-24-2019 was placed in the geocache, which stated, "Tweaked the f*** out got to get out of this ce [place]." Investigators believe the last time a member of the geocache community interacted with the container was August 19, 2019. Investigators state the geocache was originally lawfully placed, but believe it was then moved by an unknown person(s) with the intent to cause alarm. The geocache contained miscellaneous items, including a tightly packed ball of beads, which heightened concerns when the package was being analyzed by bomb squad personnel. The investigation is ongoing and any information related to the case can be forwarded to the Allen County Sheriff's Office Detective Bureau.
Thank you