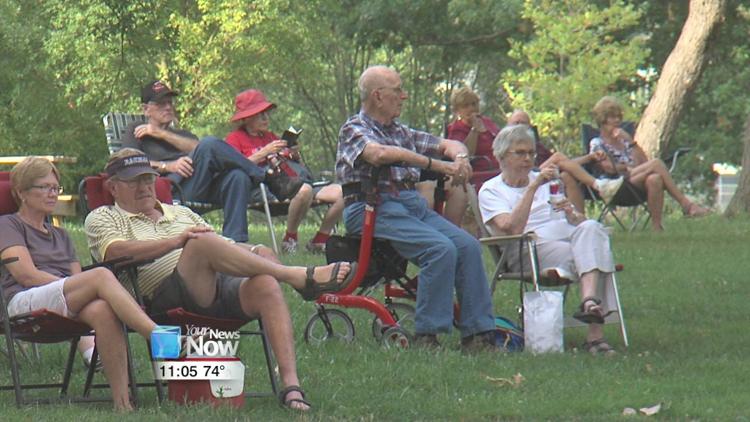 People gathered in Faurot Park for the final performance in the Concerts in the Park series.
The Jive Turkeys took to the Rotary Pavilion and brought with them the sounds of rock music past and present. Their performance concludes the eight-concert series put on by Happy Daz and the Council for the Arts of Greater Lima, and all-in-all they say they have had a fairly good run despite some rain early on.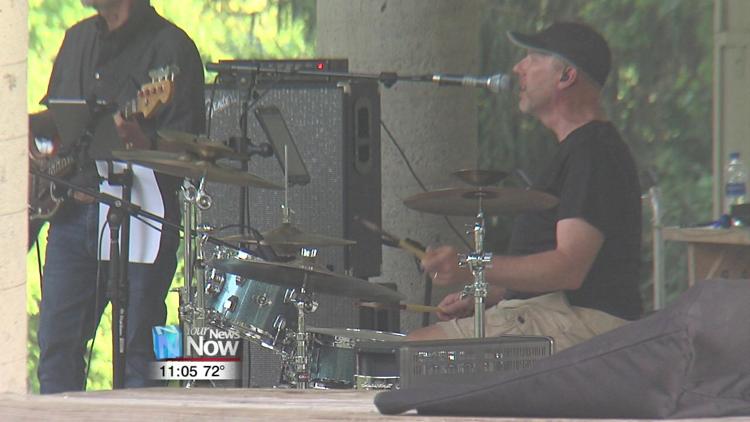 "It's been a great season," said Bart Mills, Exec. Director for the Council for the Arts. "The weather's cooperated most times. We had a couple of concerts that got sort of slowed down or stopped early because of rain but for the most part, they've been beautiful nights in Faurot Park. Of course, this is absolutely perfect this time of year. The park's full of people, and we've got a really nice, diverse line up of music and great crowds every weekend so we can't complain."
Although the Concerts in the Park series is over for this year, there are still a couple of Third Thursdays left. The next one will be August 15 for Comedy Night at Jameson Manor.