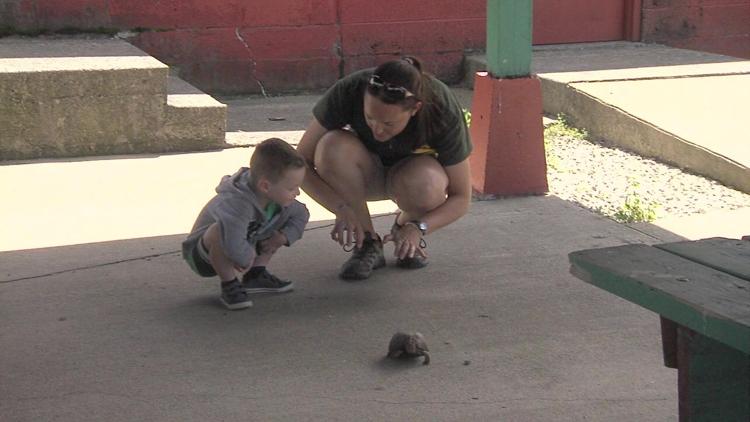 On Wednesday children got the chance to explore a variety of different turtles, thanks to the Johnny Appleseed Park District.
A mason box turtle, a red eared slider turtle, and a snapping turtle are just of the many turtles kids got to chance to play with at Harrod Park. Wednesday's event was provided by the park district's BEETLE: Bringing Environmental Education to Learners Everywhere vehicle.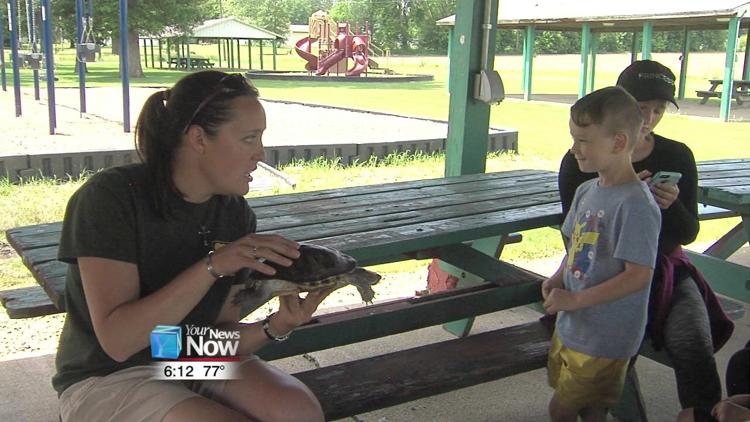 Through this mobile program the park district hopes to become more accessible to the youth in the area.
"If you can't come to our park district Teddy Bear Park, Ottawa Metro Park, Kendrick Woods, maybe you can ride your bike down the street and come and see us when we come to visit you.
The Lima Public Library has also partnered with the beetle to provide books about the environment. The beetle will be visiting several parks on the week of July 10 and August 14.