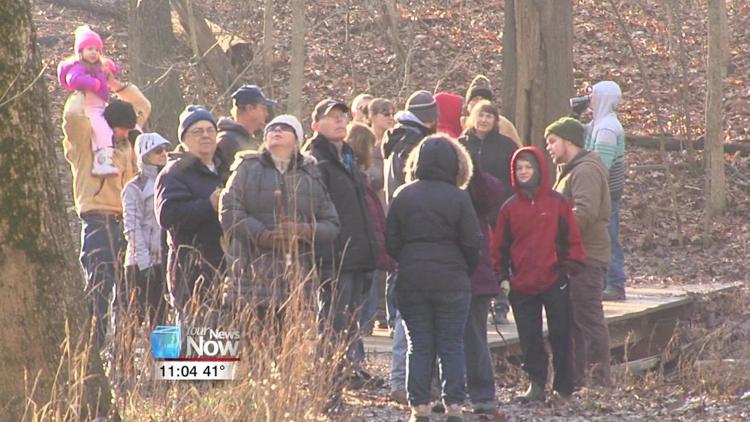 In an effort to celebrate the New Year and get people active, one local park district hosted a community hike.
On Jan. 5 close to 30 community members went on a hike through several trails at Kendrick Woods in Lima. During the mile and half hike, participants through the help of a guide, observed woodpeckers and several other birds and visited several streams.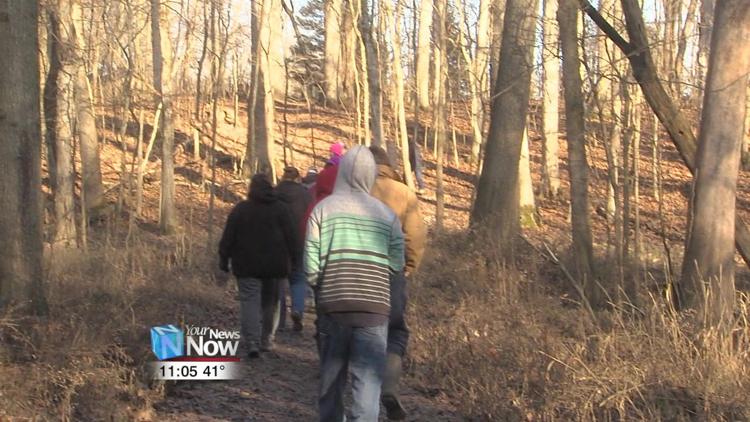 After the hike, participants enjoyed hot chocolate and tea and sat by a fire place. Through events like these the Appleseed Metropolitan Park District hopes people will see the importance of exploring its natural parks.
"I think that these are our parks, these are your parks and they are here for all of Allen County and beyond to enjoy," said Dan Hodges, Johnny Appleseed Metropolitan Park District. "I think getting out for some of these programs helps you do so with a little bit of a theme or a guide or a naturalist to share some of the cool things that you have right here in your backyard."
The Johnny Appleseed Park district hosts dozens of hikes throughout the year. For more information regarding dates and times visit www.jampd.com.