An Auglaize County Hospital is using the month of red to give their most adorable patients a head start on healthy hearts.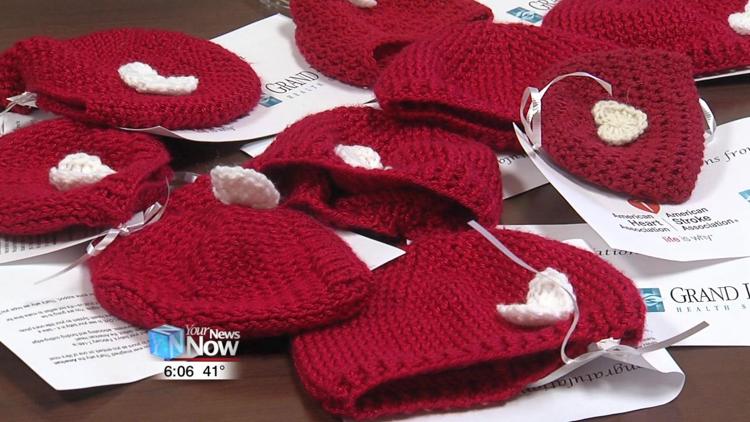 February is American Heart Month, and Joint Township District Memorial Hospital is using this time to promote heart healthiness in their youngest patients.
"It's important for people to understand that congenital heart defects can affect their newborn," said Amy Becker, Nurse Manager for JTDM Hospital's Birthing Center. "One in every 1,000 babies are born with a congenital heart defect and these defects aren't always detectable by routine assessments in the newborn nursery so there's special testing that we do here for every baby before discharge."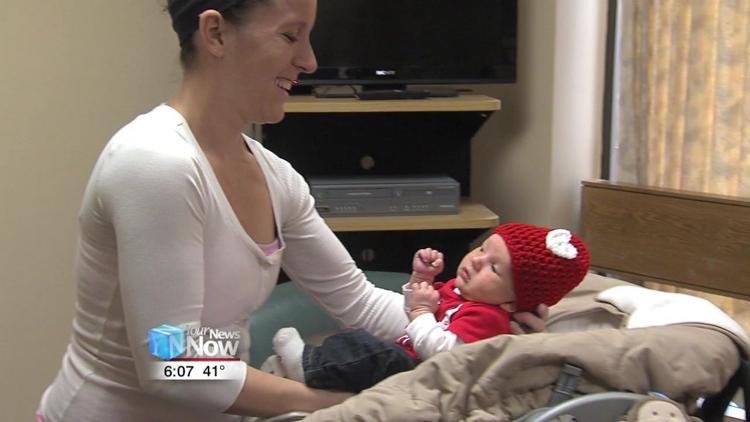 To raise awareness, each baby born in the birthing center in the month of February will receive a little red hat, a project started by volunteers just last year.
"This is a program through the American Heart Association," said Julie Jacobs, Volunteer Development Coordinator. "It's the Little Hats, Big Hearts program for the babies in the month of February to promote heart health between moms and babies. It's a very important issue. I have small kids myself so that's always something that you're thinking about."
Because it isn't always detectable in infants, checks are something parents should do periodically throughout childhood but that is not always something known by new parents.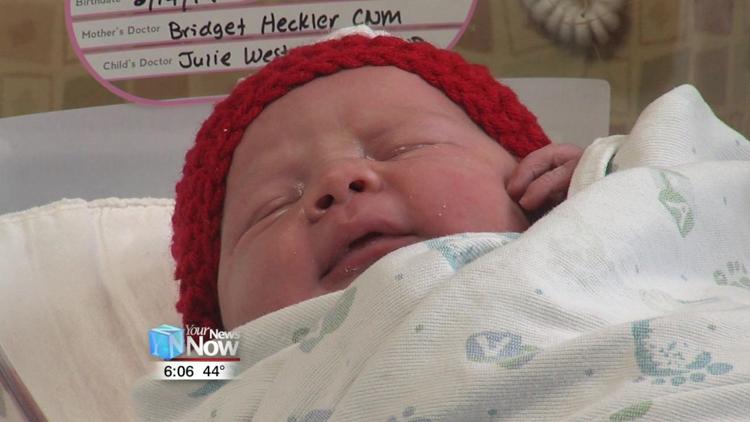 "Not something I knew about before my first but being my third, something I'm more familiar with," said Ashley Meeker, who gave birth at the hospital to a boy named Elliot just one month ago. "I know that they do the screening to check and make sure there's no problems which as a parent you appreciate. Things can change at any time. You never know what's going to happen, the risk of your child and that just holds heavy on my heart. You want your kids to grow up and nothing to be wrong or to happen so keep up on those screenings and have them checked releases that stress and worry."
Only about 1% of children are born with congenital heart disease but the risk rises if either parents or any siblings were born with it.