The hospital can be a scary and unfamiliar place for young children - and to help area kindergartners overcome some of those fears, the Joint Township District Memorial Hospital puts on a program every year, for the past 33 years.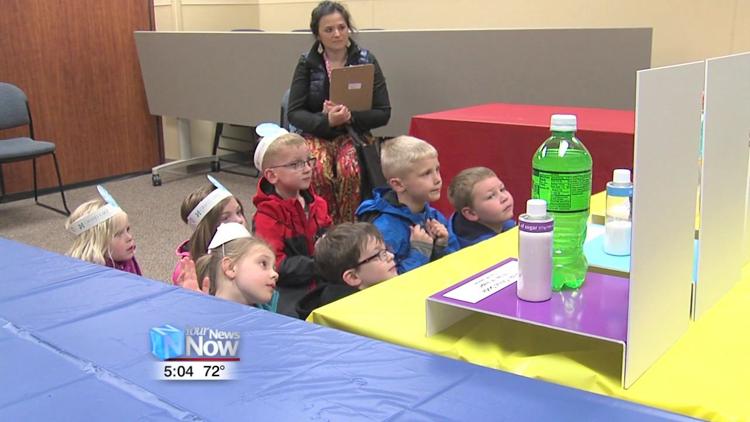 It's called the Make Believe Hospital, where students get a look into some of the procedures that are done in the hospital - from surgery to x-rays - as well as first aid and healthy lifestyle tips.
Students were put into groups and were sent to different rooms in the hospital to learn a different topic, and maybe easing their uncomfortable feelings should they have to come back.
"They walk into our room, and it's a little dark because a lot of medical imaging rooms are darker so we can do images little better, we show them what our camera looks like, talk to them about how we position them if we were testing on them, and give them more a conclusive idea in case they ever would have to visit us at the hospital," said Lisa Roettger, a radiology technologist for Grand Lake Health System.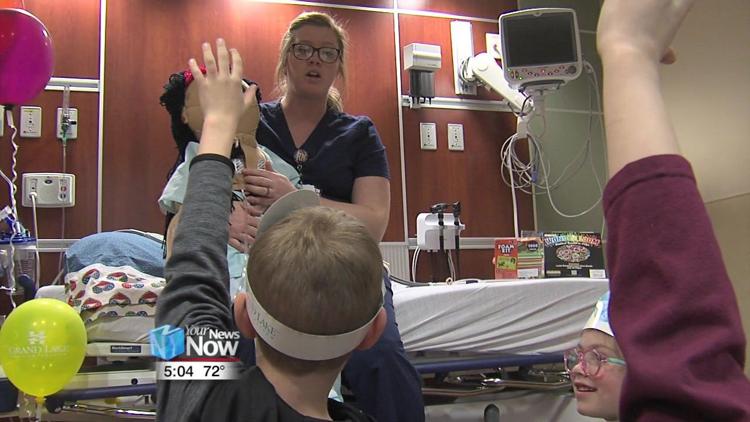 With this learning experience, some students may turn fear into fascination looking into the world of medicine - and, after over three decades of being held, the program has done just that in the past.
"We're hoping to inspire some medical professionals for the down the road; we've had people that come to job shadow that have said that they were there for the Make Believe Hospital program, so it is something that we do that touches a lot of the local students that we hope come back to someday one way or another," said Jenni Miller, community outreach coordinator.
This year, 13 area schools participated in the Make Believe Hospital program.