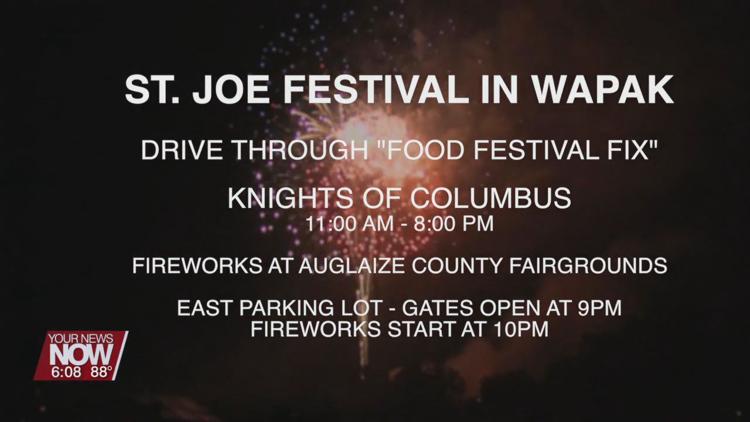 Here in Allen County, the Kiwanis Club of Delphos is holding a scaled-down version of their celebration. All July 3rd activities are cancelled. On the 4th the day will begin with a fishing derby, baseball tourney, basket bingo, food tent, and chicken barbecue. The fireworks will begin at 10:00 pm.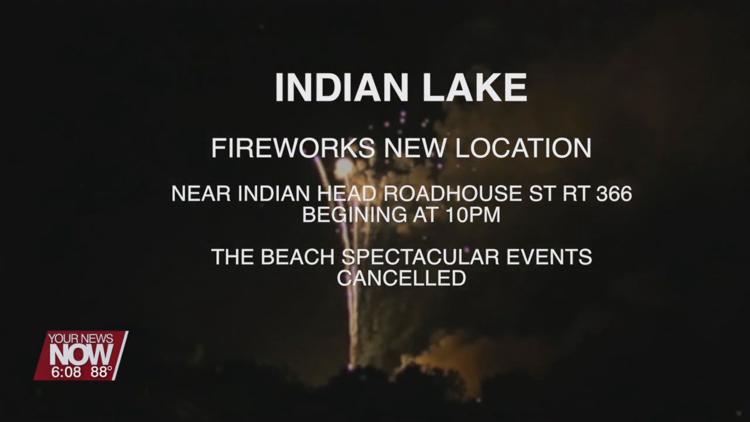 In Auglaize County, the St. Joe Festival in Wapakoneta has become a drive-through "Food Festival Fix" at the Knights of Columbus parking lot from 11 a.m. to 8 p.m. Gates will open at the east parking lot of the Auglaize County Fairgrounds at 9:00 pm for the fireworks display at 10 p.m. and people are asked to stay in their cars.
Residents of Van Wert can view fireworks at the high school starting at 10 pm. The "Holiday at Home" parade had to be cancelled but the concert in Fountain Park is still on at 7 p.m. with food available prior.
Indian Lake will have fireworks, but they will be launched from a different location. At 10 pm the night sky will light up near the Indian Head Roadhouse along State Route 366. The Beach Spectacular activities have been cancelled.
In Shelby County, the city of Sidney will have a concert by the Sidney Civic Band at 9 p.m. on the tennis courts at the high school with fireworks following at 10 p.m.
So, wherever you decide to watch fireworks you are asked to maintain social distancing and follow COVID-19 precautions.