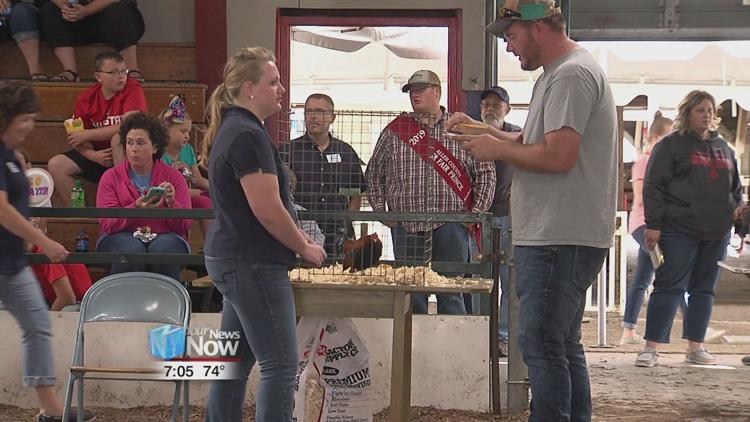 The junior fair at the Allen County Fair hosted the "champion of champions" event, pitting their best showman's against each other this afternoon to crown the best showman.
The "champion of champions" saw the ten showman who won in their respective animal categories this week go head to head. Each showman had to demonstrate their ability to showcase ten different animals and showcase themselves to the judges. They were also questioned on proper care techniques for the different animals.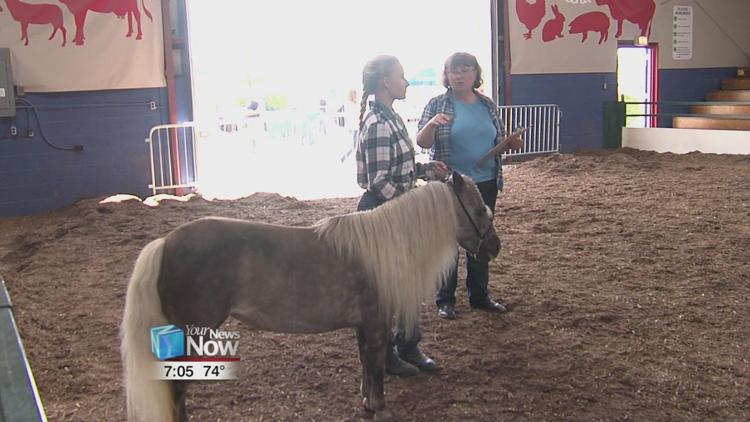 "All of these kids have worked all year long on their showmanship techniques and with their animals," said Sarah Jackson, Jr. Fair 4-H Program assistant. "So, it's kind of a showcase of who the best showman is. Not only in their individual departments but overall kind of handling each animal."
Winner and runner up received a blanket and banner.