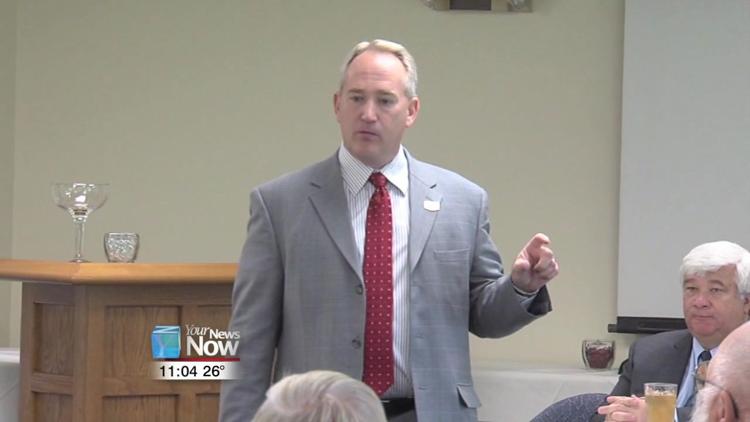 With years of experience under his belt, one local former state senator has officially been sworn into his newly elected position.
On Jan. 12 over 50 people, packed in Mercy County courtroom, witnessed former Ohio Republican Senator, Keith Faber, sworn in as the new Ohio auditor.
For almost two decades Faber has filled several governmental positions such as state representative, senate president, and Ohio state senator.
Now as the Ohio auditor he is looking to improve government efficiency, prevent wasteful spending and hold the government accountable.
A few of the first things he plans to do is perform an audit of the state auditor's office, figure out how to increase performance audits of local government and tackle budget problems.
"What we want to do is figure out how we can offer better services to the local governments that rely on our services for less money," said Keith Faber, the new Ohio auditor. "It's been recommended to us that we increase our rates. We are going to try to avoid doing that. We think that we can go out and provide better service to local governments and we are going to ask the legislature to give us some additional tools to do that."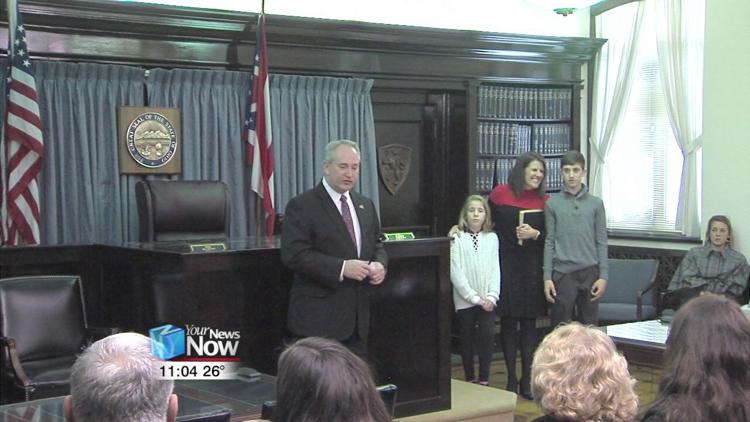 The Celina mayor says he is of proud of Faber and hopes that his accomplishments inspire others from the area to pursue their dreams.
"I'm very excited as mayor to have someone from this area going down to the state and the offices as our new Auditor of the state of Ohio," said Jeffrey Hazel, Mayor of Celina. "It's very important. I think not only for the state to see this, I think it's important for the constituency, in general, to see what somebody can do no matter where they are from."
After years of working together and then moving on to pursue other positions, the juvenile and probate court judge says swearing Faber in as the Ohio auditor was a special moment for her.
"I have known Keith for well over 20 years," said Mary Pat Zitter, Mercer County Juvenile and Probate Court Judge. "In fact, for a short time, we did practice in the same law office together. I've been able to watch him as he's gone from state rep. to senator to president of the Senate. To see him entrusted with such an important position is extremely exciting."
Faber, as well as other statewide officers, will be formally sworn in at the Ohio Statehouse on Jan. 14.