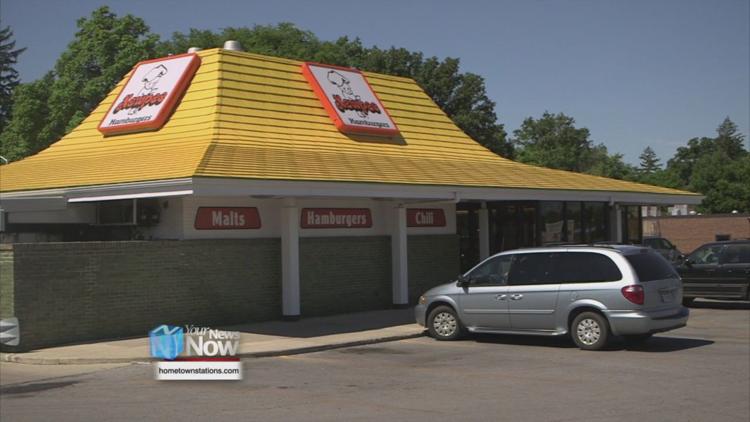 A favorite Lima restaurant is getting recognized as one of the best in the United States to fill people up quick.
TripAdvisor released their 2019 travelers awards, and for the category of best fast casual restaurants, Kewpee Hamburgers came in at number 10 nationwide. Kewpee joins a pretty elite crowd on the list, including the In-N-Out Burger in Los Angeles, Five Guys in New York, and the Earl of Sandwich in Orlando, Florida.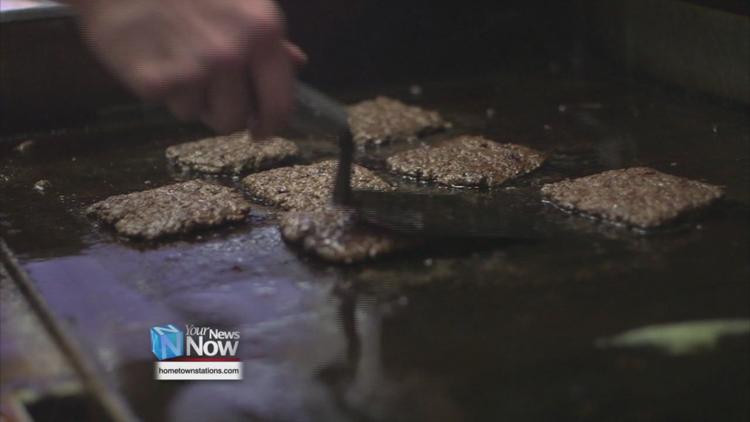 The winners were determined by people's reviews that were gathered over a 12 month period. Kewpee started in Lima 91 years ago, and grew to three locations. According to Trip Advisor, the diners say "You cannot go wrong when choosing Kewpee for a meal."
Media Release from TripAdvisor 10/22/2019: NEEDHAM, Mass., Oct. 22, 2019 - TripAdvisor®, the world's largest travel platform, today announced the winners of its annual Travelers' Choice® Awards for Restaurants. Based on a full year of TripAdvisor reviews, these restaurants were consistently given high ratings and praise by diners across the globe.
This year, the awards recognize 584 total restaurants globally and 75 U.S. restaurants in the categories of Fine Dining, Everyday Dining and Fast Casual. Award winners were determined by factoring in the quantity and quality of reviews, gathered over a 12-month period. Danielin New York City has been awarded the top U.S. Fine Dining spot this year, reclaiming its position from 2017. In the global ranking, Beijing's TRB Hutonghas been crowned the number one Fine Dining restaurant in the world, the first time a restaurant in Asia has received this honor.
Fast Facts
Americans love surf and turf dining: Steakhouses and seafood restaurants dominate the U.S. list.
Charleston is a fine-dining hub: For the last two years, this South Carolina port city has been home to three of the top 10 Fine Dining restaurants in the country.
New York City has the most restaurant winners in the U.S., with 10 across all three categories.
When it comes to quick and convenient dining, Americans are burger crazy: Six of the top 10 winning Fast Casual restaurant locations are known for serving some of the best burgers in the country.
"Diners rely on candid reviews and guidance from other TripAdvisor users to discover restaurants of all types, from local hidden gems to famous restaurants all over the world," said Bertrand Jelensperger, senior vice president for TripAdvisor Restaurants. "Whether you're planning a special dinner or grabbing a quick meal on the go, you can turn to TripAdvisor and our 2019 Travelers' Choice award winners to satisfy any craving."
Following are the top 10 restaurants in the U.S. by category, along with popular dishes from recent TripAdvisor reviews.
Fine Dining Award-Winners
High-end, special occasion restaurants known for impeccable food and service.
Daniel – New York City, New York (also ranked #21 in the world overall)
.Halls Chophouse – Charleston, South Carolina
GW Fins – New Orleans, Louisiana
Lahaina Grill – Lahaina, Hawaii
Geronimo – Santa Fe, New Mexico
Charleston Grill – Charleston, South Carolina
Peninsula Grill – Charleston, South Carolina
Mama's Fish House – Paia, Hawaii
Merriman's – Waimea, Hawaii
The Bazaar by Jose Andres – Miami Beach, Florida
Everyday Dining Award-Winners
Restaurants that provide great meals for any occasion that don't break the bank.
Pane & Vino – Miami Beach, Florida
Carmine's Italian Restaurant - Times Square – New York City, New York
5 Napkin Burger – New York City, New York
11th Street Diner – Miami Beach, Florida
Piccola Cucina Osteria – New York City, New York
Fog Harbor Fish House – San Francisco, California
Duke's Waikiki – Honolulu, Hawaii
The Crab Pot Seafood Restaurant – Seattle, Washington
Old Ebbitt Grill – Washington, D.C.
Blue Heaven – Key West, Florida
Fast Casual Award-Winners
Restaurants that offer high-quality meals at a great value to diners on the go.
Earl of Sandwich – Orlando, Florida
Shake Shack – Miami Beach, Florida
In-N-Out Burger – Los Angeles, California
The Taco Stand – La Jolla, California
Portillo's Hot Dogs – Chicago, Illinois
Five Guys – New York City, New York
Tacos el Gordo – Las Vegas, Nevada
Teddy's Bigger Burgers – Honolulu, Hawaii
Freddy's Frozen Custard & Steakburgers – Orlando, Florida
Kewpee Hamburgers– Lima, Ohio
What TripAdvisor diners say: "You cannot go wrong when choosing Kewpee for a meal."
To view the full list of 2019 Travelers' Choice award-winning restaurants, including TripAdvisor diners' favorite restaurants in the world, visit: https://www.tripadvisor.com/TravelersChoice-Restaurants.
Use the TripAdvisor app on the go to find top-rated restaurants wherever you are.