A weekend full of music got kicked off Friday night at the Allen County Fair with the Kewpee Showcase of Bands.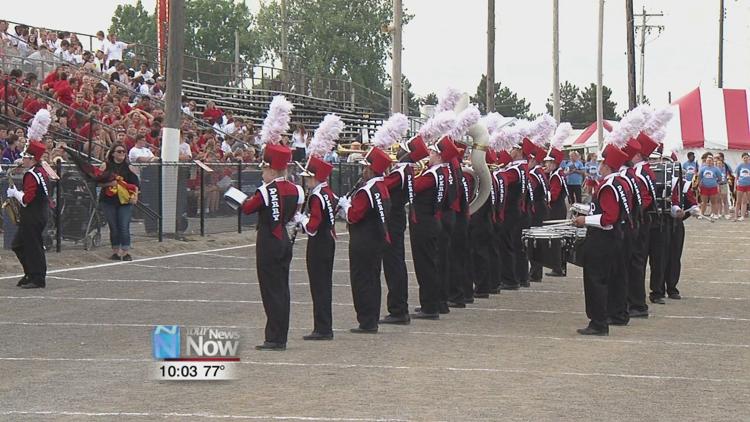 For over 40 years, Kewpee has sponsored the event that gives the bands a chance to show their stuff before football season starts. Twelve bands took to the grandstand track to perform a selection of songs for the crowd. But before the bands play their first note, there is a lot of practice that goes into their performance. Members of Friday's host band Elida were ready to show how their hard work has paid off.
"It's kind of stressful, we learn all of these new things, we have all of the set that we do, it's just all in a short time, the time constraints we have. I think having the great director that we do, and the way that he has us do things, we do a good job," said Michael King, Sr. Elida Marching Band.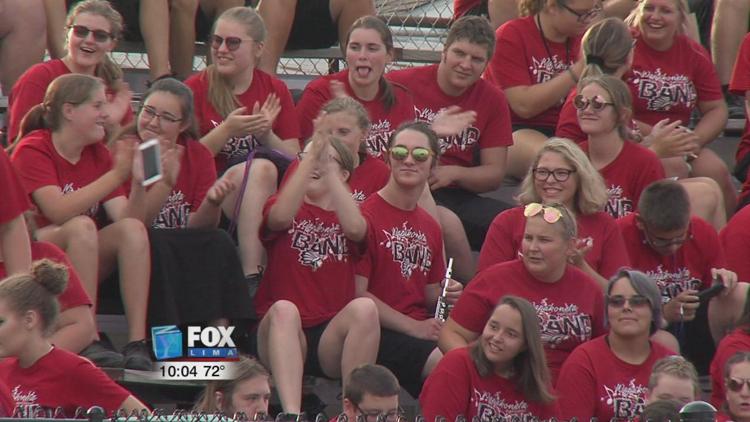 "It's a lot of fun. Every year we come out and we just get to put on what we worked so hard for the past month, month and a half and it is just a great experience to be able to do it with all of my friends, to put on this great show that we have been working so hard on," said Jon Frueh, Sr. Elida Marching Band.
Besides the bands from the Allen County Schools, the showcase also featured marching bands from Arlington, Parkway and Wapakoneta.