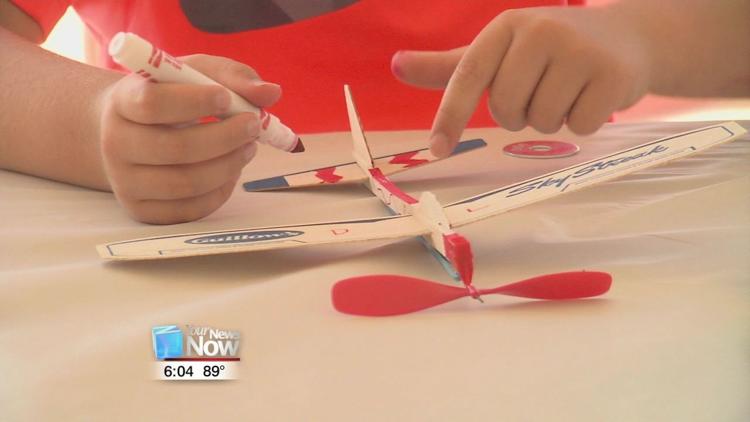 In light of the upcoming 50th anniversary of the Apollo 11, area kids got the chance to test out their flying skills at the Neil Armstrong Airport.
This morning kids between the ages of one and six competed against each other to see whose wooden airplane could fly the longest distance.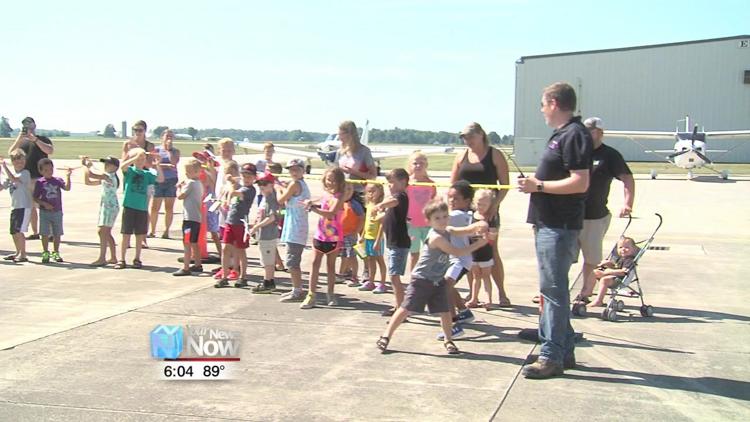 Before the contest started kids colored their airplanes with markers and tighten their rubber bands to prepare for the big competition.
The 2019 Celebration Committee created this event to inspire kids to explore the aviation field like Neil Armstrong did.
"Neil Armstrong when he was a kid experimented with balsa wood and gliders and airplanes like this," said Ted Bergstrom, Neil Armstrong manager. "So this is a way that kids can do the same thing."
This event was made possible through a partnership with Neil Armstrong airport and the Auglaize County Library.