After taking on a lot of damage this year, a historic Wapakoneta building is being demolished.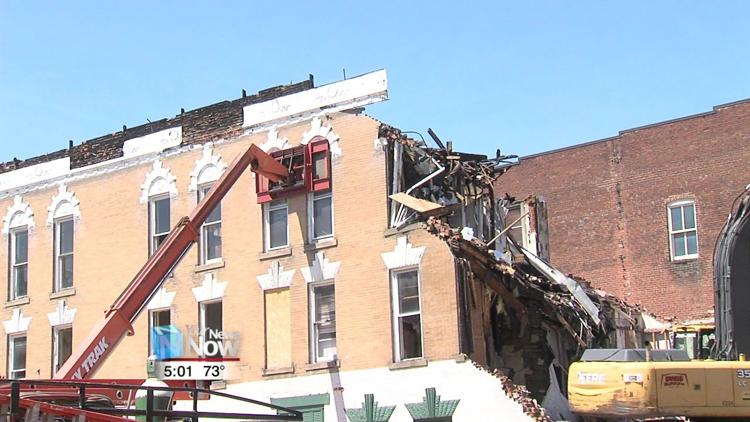 People lined Auglaize Street as the demolition of the Koneta Hotel began Friday morning. The building was the site of an arson fire on Dec. 23 and it has suffered water damage from Mother Nature since then. Mayor Tom Stinebaugh said the owner and city worked to find someone to take over the property but were unsuccessful. He said the location may become the site of some downtown parking. Something he believes is a necessity for Wapakoneta.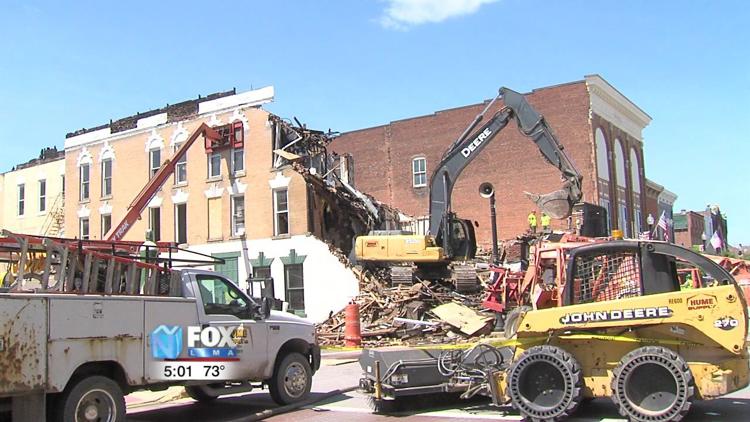 "We put some effort into trying to find somebody to either purchase or take on the Koneta to rebuild it," said Stinebaugh. "It didn't work out. It was a lot of money. That's a big building, three stories, 50 by 150 foot."
Stinebaugh said he was told the demolition is expected to be completed by the end of the day Friday.