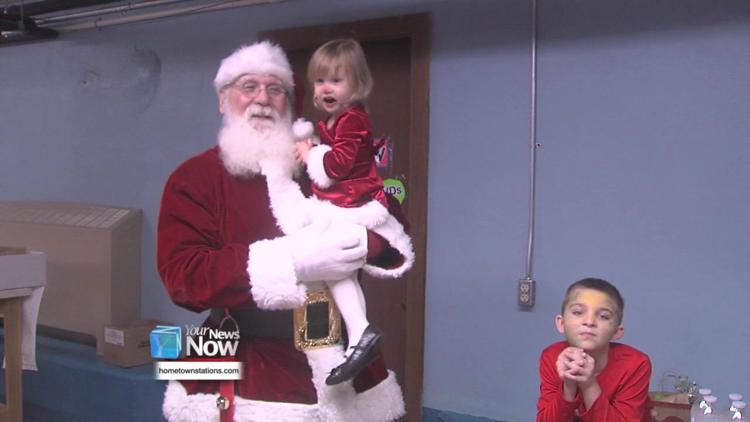 A special guest swung by the St. John the Baptist Church in Landeck to help get the community in the holiday spirit.
The church held their annual Santa Breakfast with all-you-can-eat pancakes as well as fun activities for kids and live entertainment. The church has held the event for their parishioners since the 1980's, and find it really brings their community together to celebrate the season.
"They come to mass which is a beautiful way to start, of course, Christmas is about church, and then we just gather together down here and I think it just draws families together to know [what] really the season is about," said Sister Immacolata. "It's not just about buying gifts or shopping or just running around. It's really about that Jesus came to be in our midst and we celebrate that."
The church has the breakfast every year on the third Sunday of the month.