Also heading back to school today(8/14/19) are Lima's Catholic schools.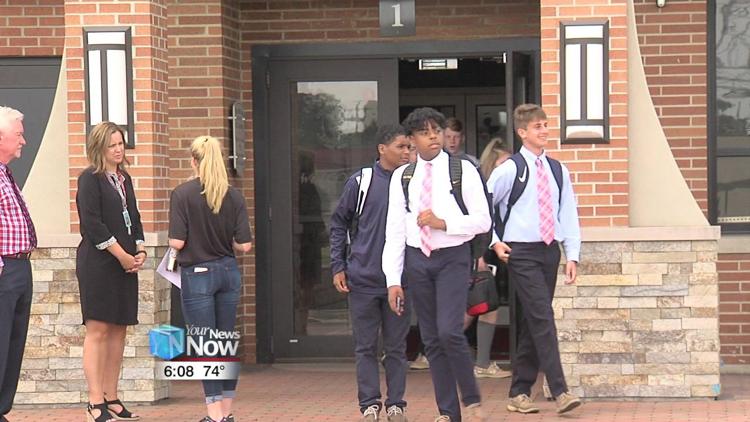 Students at Lima Central Catholic are back in school with principal Stephanie Williams saying it's nice to have the students back. A couple seniors said many students and staff seemed to be excited to be back. The seniors said they are looking forward to their last year with new experiences, one more football season and a bit more learning to do. Each quarter the school is given a theme. This year begins with "If it doesn't challenge you, it doesn't change you."
"I think challenges are always good because they help you improve and be better," said Olivia Kesner, a senior at LCC. "And I think the challenges this year with senior year and colleges they will always be with me and help me to be a better person."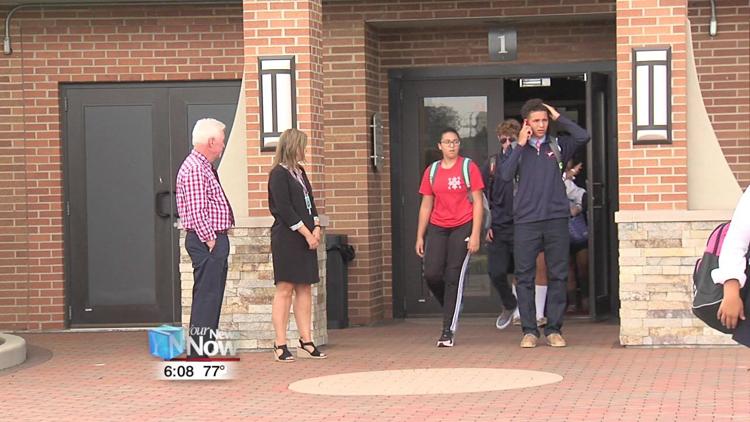 "I feel like in life if there's no changes or something that doesn't push you to go further everything's just going to stay the same," said Megan Sealts, a senior at LCC. "And it's just something that can inspire you and push you forward in life."
LCC is one of the dozen schools that began classes on Wednesday.