There is a lot more to agriculture than farming, and some Putnam County students learned more about the careers that the industry has to offer.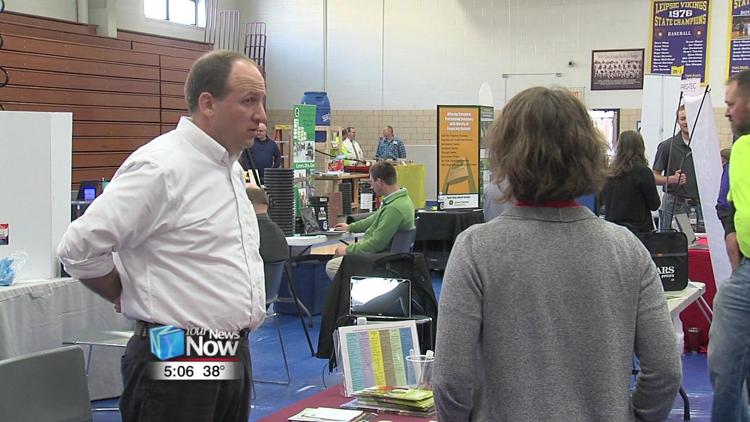 In celebration of Future Farmers of America week, Leipsic FFA hosted an Ag career day at the school Thursday. The goal of the event was to show students the jobs and apprenticeship programs that could be available for them in agriculture after they graduate. Students had the opportunity to meet and network with 28 colleges and business representatives. Plus, they got a greater understanding of what each program has to offer through hands-on experiences.
"At this point, everybody has a job situation where they can't find enough workers, and so we're trying to supply a chance for students to see what kind of jobs are out there, other than the traditional jobs that they may think about. So the Ag industry is crying for good workers," commented Don Barnhart, Leipsic High School agriculture education instructor.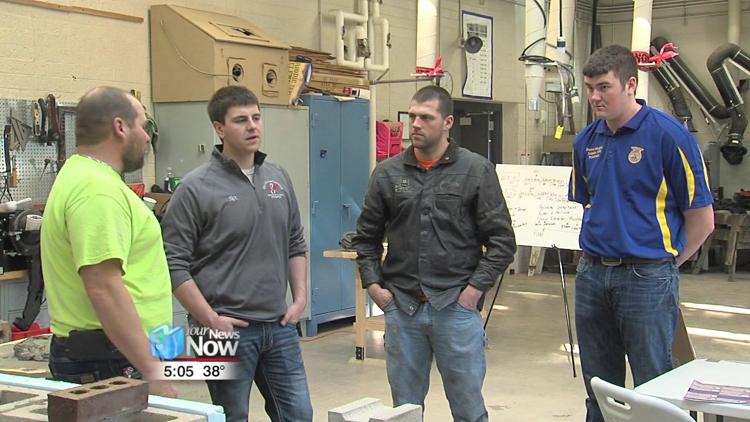 "For myself, I'd like to make some connections with guys that I could maybe work for in the long run and have a career with them, and for all the visiting schools and Leipsic High School, I'd like for them to all make some connections, too, so everybody can get a good career and make some good money," said Kaleb Gillespie, Leipsic FFA vice president.
Around 400 to 500 students from seven schools throughout Putnam County were invited to take part in the career day.