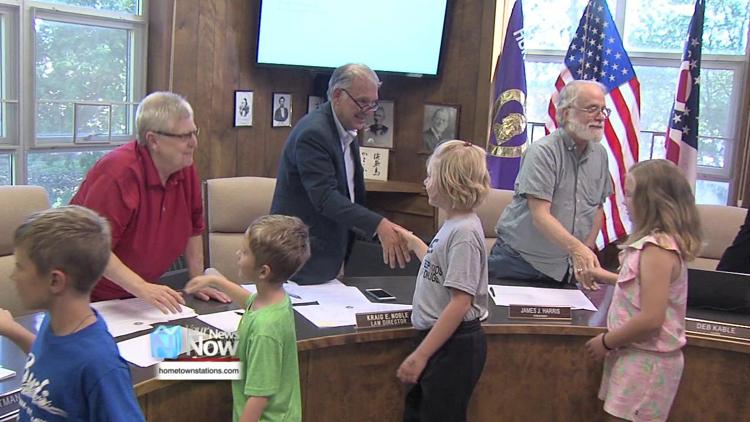 7 kids from St. Marys did their part help their neighbors in Celina after the tornado hit the community on Memorial Day.
The St. Marys City Council presented a resolution to Caroline and CJ Bills, Alyvia and Kalle Halko, Ella Schlarman, Taylor and Gabe Brotherwood for starting a lemonade stand in their neighborhood to raise money to help the victims of the nearby tornado. The city recognized the efforts of the kids, whose ages range between 10 and 7 years old because their actions are a good lesson for everyone about the importance of giving. The lemonade stand was only open for one weekend, and the response was impressive.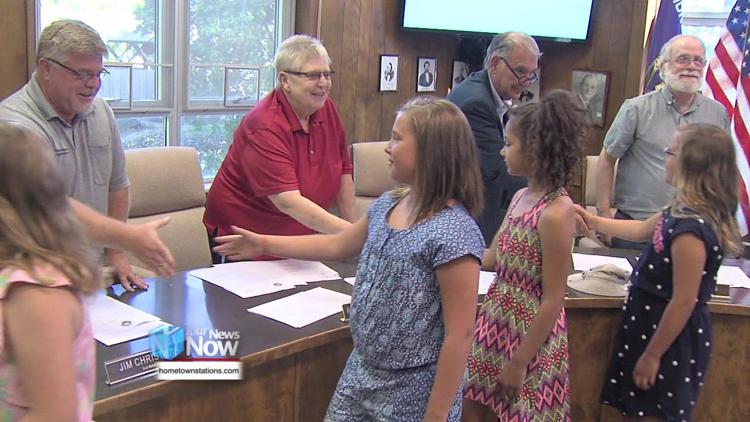 "My mom asked why we were raising money. She asked if we were doing it for Celina and we thought it was a good idea," says Caroline Bills.
The reporter asked, "So tell me how much did you guys raise?" and they all responded, "$1,225."
"We might have a rivalry, especially Celina and St Marys, on a Friday night," adds Mayor Patrick McGowan. "But what a great thing out of these children, to come up with this idea and want to help people over there. We have a lot of family and friends between the two communities and lay everything aside and then go help someone when they are in need."
McGowan says next week they will meet up with Celina Mayor Jeff Hazel and present them the money that the kids raised from the lemonade stand.