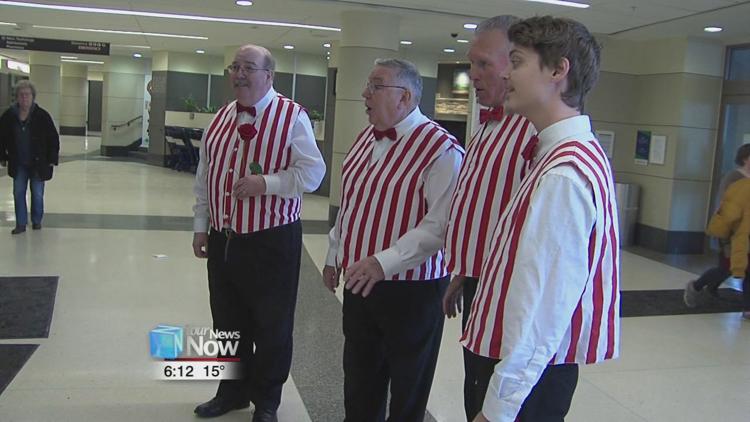 The sounds of love could be heard in the air all around Lima/Allen County on Friday as dozens of people were serenaded.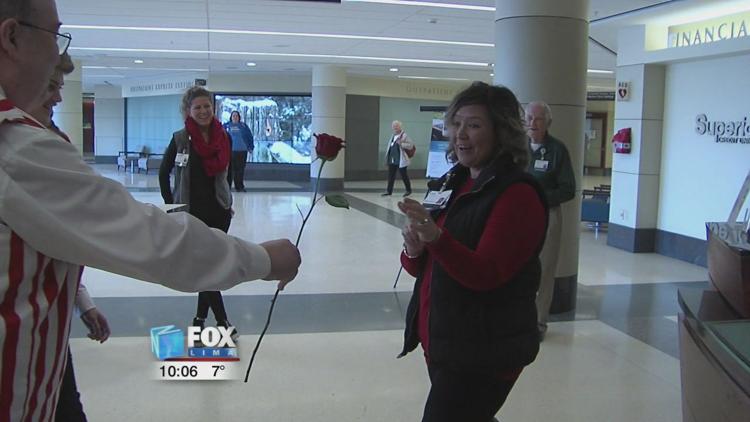 Your Hometown Stations caught up with one of the Lima Beane Barbershop Chorus Quartets during their annual "Singing Valentine" fundraiser. They caught this unexpecting wife in the lobby of Mercy Health-St. Rita's. She was brought down from her office under the pretense the love song was for someone else.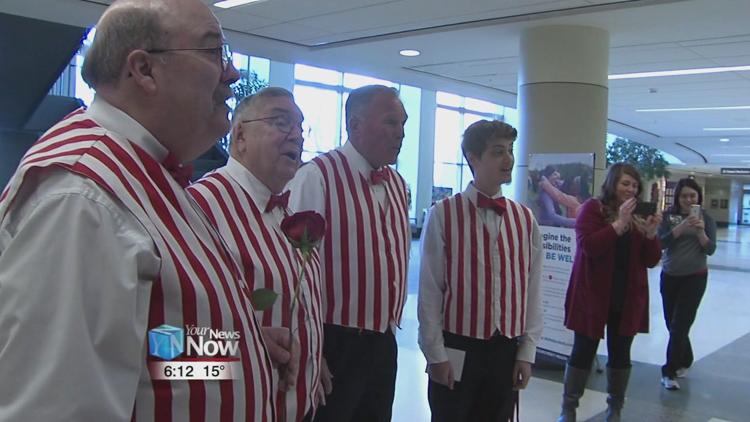 Jodi Cartagena says her husband caught her off guard. "It's awesome, the guys are great and it was surprising, very surprising. Thank you (to her husband) and I love you."
The money raised from the Singing Valentines goes to help fund the Lima Beane Barbershop Chorus.