The City of Lima has begun clean up following the heavy storm that passed through on Wednesday.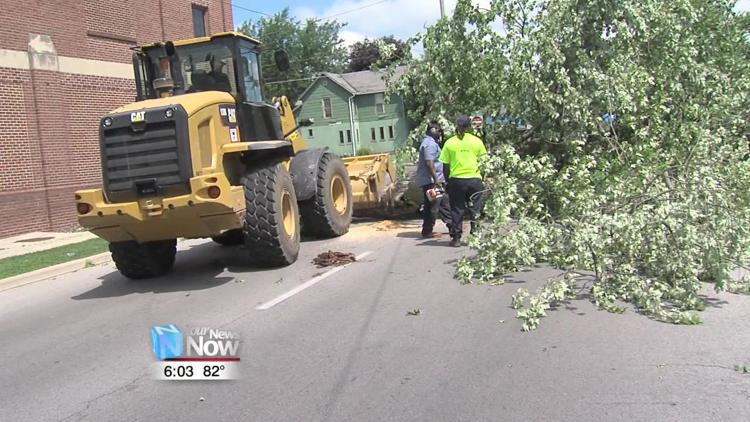 Through next Thursday, the City of Lima will be out collecting trees and tree limbs to dispose of. The city's street division is asking anyone with debris to move it to their curb, but not in the street, and crews will make their way around to pick it up. In a news release by Mayor David Berger, it reminds people that it is a property owner's responsibility to clear their property of damaged trees and fallen limbs. The city will not take any debris that sits on private property.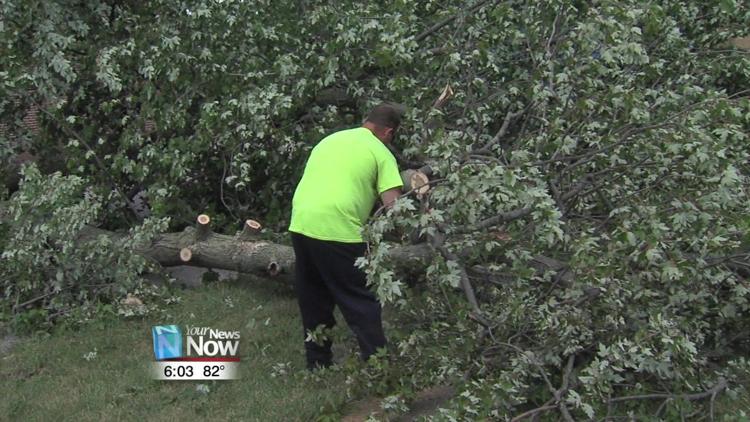 "Now when we're out picking up all the storm damage we will not go into front yards or up on private property," said John Beebe, street supervisor for the city. "It all has to be out on the curb. And we're asking everybody not to put it in the street either."
Wright Mulch is also accepting storm debris free of charge. If you'd like to dispose of it yourself you can show up during their regular business hours.