With less than a week before the halls of Lima City Schools are once again filled with students, the teaching staff is getting themselves up to speed on one of the tools they'll need for the new school year.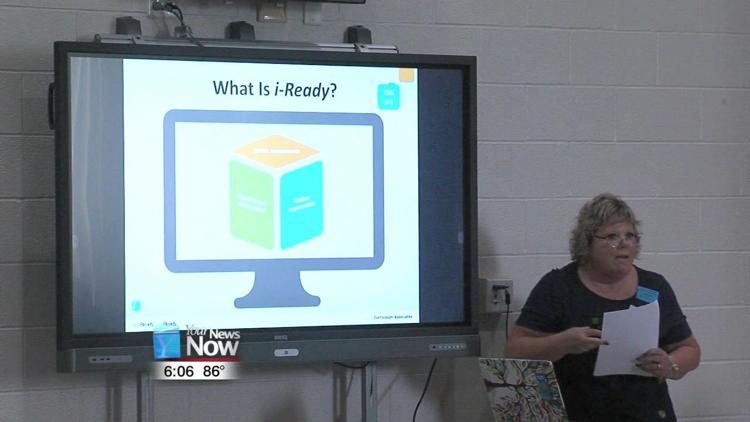 Each year they focus on something different for teacher development so that their staff is prepared to do their jobs to the best of their abilities.
"Sometimes it's revisiting something that we've been using and maybe we just need a brush up on that, so it just depends on our needs, I think, " said Amber Vernon, Building Coach for Unity Elementary. "I feel like it really gets me into the mindset and reminds me of why I'm here every day, and why we're starting the school year, and reminds me that students are the center of all the choices we make and all the activities that we do. "
This year's focus is on a computer program called i-Ready, a tool that the district tried out in a pilot program for two of their schools last year with hopes of better addressing the math and English language arts needs of their students.
The program, which will be used by kindergarten through sixth-grade students, allows them to better see where their students are at in their studies, and more importantly what they need to work on.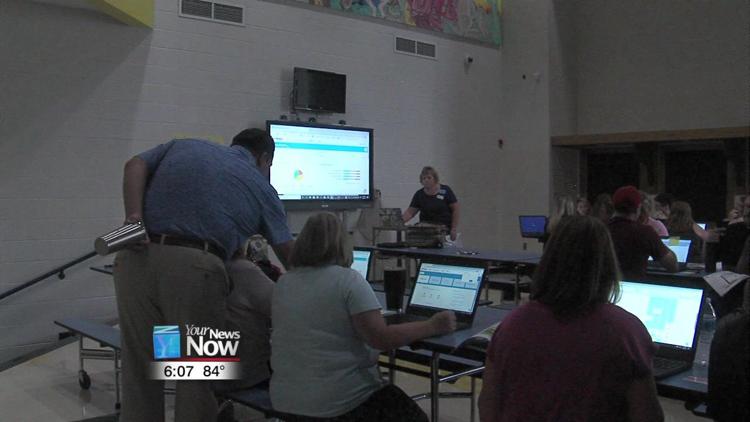 "This program is adaptive, so it's going to meet them where their needs are and it's going to either remediate or help to stretch them so that they are learning at their own pace," said Cathy Collins, the Math Curriculum Team Leader for Lima City Schools.
Although the program is educational, Collins says they have found their students really respond to the way it teaches them.
"They're animated characters and our students are into that animation now so I think it really bridges the gap as far as holding the students' attention and at the same time giving them the information that they need so that they will be on grade level," said Collins.
The district has tried other learning programs in the past but says that i-Ready is more aligned with the core requirements for the State of Ohio.