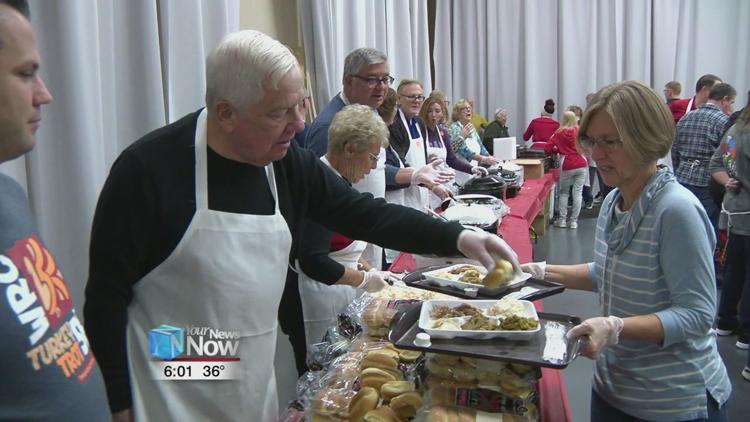 The Lima Community Church hosted their second annual Thanksgiving day meal at the Veteran Memorial Civic Center. The holiday spirit was contagious as everyone had smiles beaming across their face, and the Lima community sure did have a lot to be thankful for.
Lima was one big family for thanksgiving. Volunteers served up steaming plates of Thanksgiving goodness to people, and families packed into long rows of tables to share the meal together. Jonathan Burkey, one of the coordinators of the meal, says it means a lot to him to see the community enjoy a holiday with one another.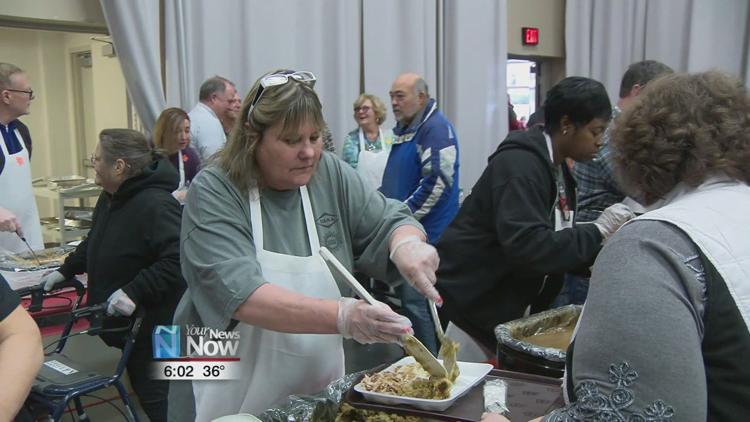 "I mean really for us we just want to bring the community together," says Burkey. "Today is a day that's hard for a lot of people who have lost loved ones, or maybe are particularly lonely and we just want everyone to come together and have space where they can enjoy a quality, great thanksgiving meal with friends and family. And if they don't have friends and family, then with someone that maybe they've never met before."
Over 200 volunteers made this day possible. Between cooking and serving the food, even down to cleaning off plates there was a hand being pitched in--people truly seemed to enjoy being able to give back to the community.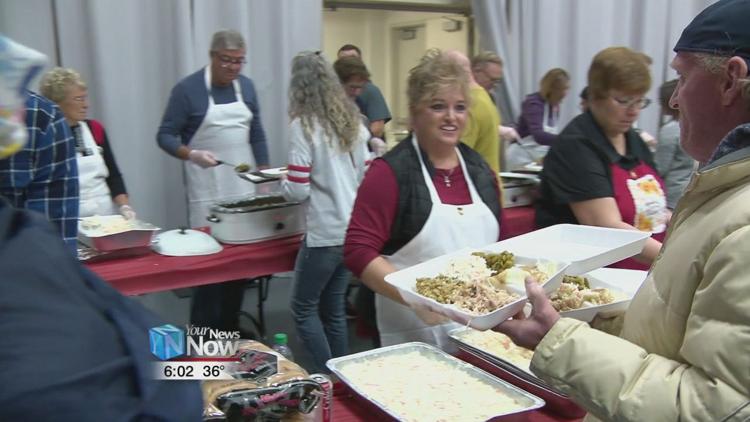 Jay Edwards, the manager of the kitchen, says what the event means to him. "It's amazing, you know, just serving for the community is what it's about," says Edwards. "Getting people together, serving them a wonderful meal and just stepping out there and enjoying looking at them all enjoy it. That's what it's about."
Over 500lbs of turkey and over 800lbs of mashed potatoes were served with the help of volunteers. All of the food was prepared in-house and they had a diligent team of cooks.