The Lima Fire Department welcomed home a little boy that they saved from a devastating fire back in November.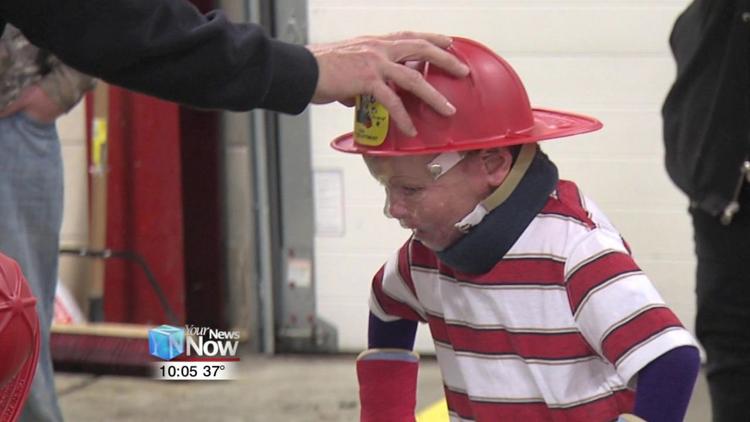 That boy is 6-year-old Landyn Douglas. Landyn was most excited to see firefighter Matt Hammons, who rescued Landyn from the November 12th Elm Street house fire. Hammons heard Landyn yelling and ran into the home. Hammons found him and then handed Landyn through a window to other firefighters to be rushed to the hospital.
Up until Thursday, Landyn was receiving treatment for the burns that covered over 50% of his body at the Shriners Children's Hospital in Cincinnati. Hammons and other members of the fire department visited Landyn in the hospital while he was recovering and they are glad to see their new friend be able to come home.
"Very rewarding being able to see how far he has come and how great he is doing. I know it's going to be a long road for him. But it's good to see him and hear him talking and very thankful for me and I was very thankful that I was able to be there for him," said Matt Hammons, Firefighter/Paramedic Lima Fire Department.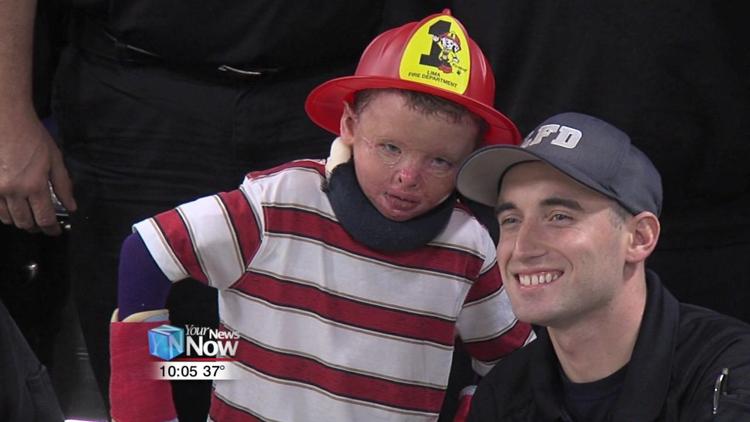 And his family is glad to see Landyn come home to Lima too.
"It's going to be fun now that he is not in the hospital," commented Braydon Jacobs, Landyn's cousin.
"Did you miss him while he was gone?" asked the reporter.
"Yea," responded Braydon.
Landyn still has to go through a lot of treatment and rehab and the family says that the Lima Fire Department has been wonderful by always checking on him and the progress that he has made.