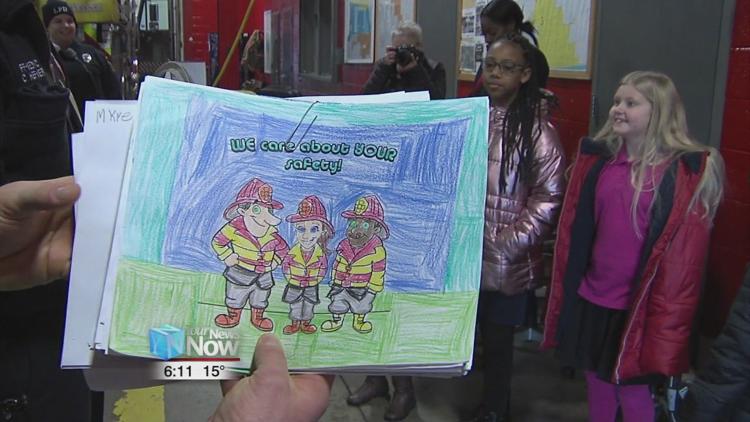 The Lima Fire Department getting a little love on this Valentine's Day.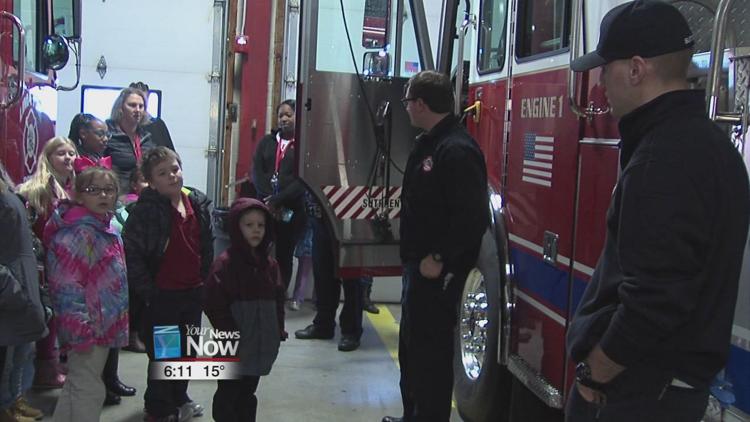 Students from Lima City School's Freedom Elementary making a stop at Central Fire Station this morning. They came bearing gifts of Valentines and candy, lifesavers to be exact. Firefighters on hand were thankful for the treats and gave the group the chance to see the trucks up close and personal. The youngsters were just happy to give back to the fireman.
First Grader Oniyah Turner said this is why they did it, "To tell them how thankful we were for them helping us."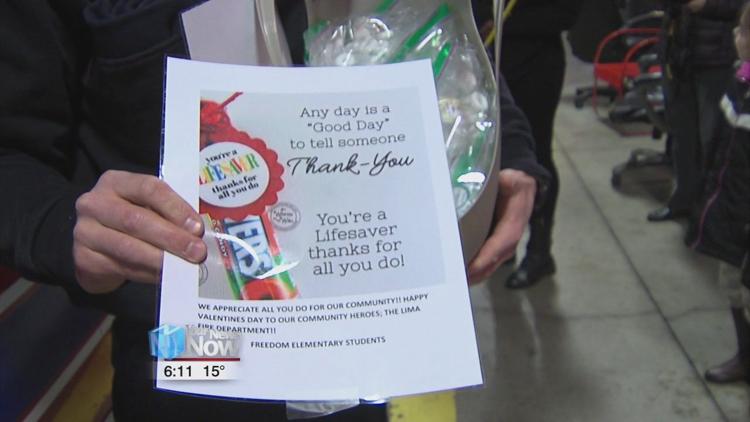 Firefighter Chris Hefner says, "It's always very nice to see young kids in here. They're very excited being in that age of 7, 8, 9-year-olds just the look of excitement when they come through the door is great to see and obviously when they bring us stuff it's always very appreciated."
The students also stopped at Lima Allen County Paramedics.