There were nearly 5,000 people in Allen and Putnam counties in 2018 assisted by Crime Victim Services.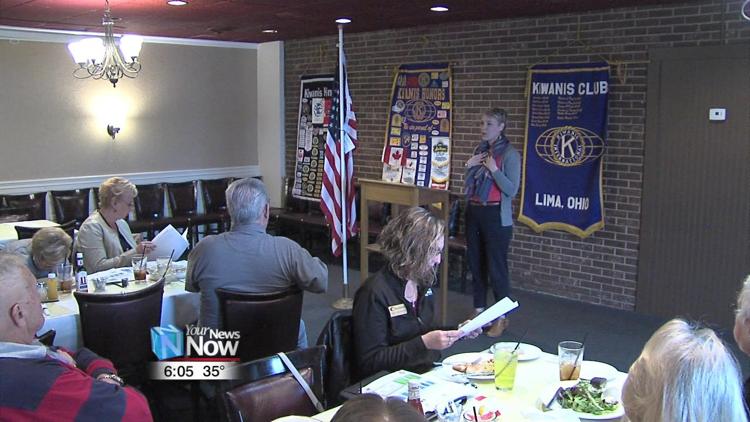 Tuesday, the Lima Kiwanis Club learned about the 10 programs under Crime Victim Services that help victims prevail over their trauma, by advocating for their safety and healing along with justice and restitution. "Day One" is a new program to prevent, educate, and advocate for survivors of sexual violence and human trafficking. It's a 4-tier program to inspire social change and promote healthier communities.
"We want survivors to know that from day one we are with them, so right after the crime has happened, whatever has happened to them, we are with them from day one, but also for a community we want to say that this is the first day that you can help make a difference in preventing these crimes from happening in the first place," said Ryn Farmer, "Day One" director.
Farmer encourages anyone that is in need of help to contact Crime Victim Services or go to the emergency room at either hospital as they know how to contact them.