In celebration of Arbor Day, Kiwanis Club of Lima is donating a special gift to first graders around Allen County.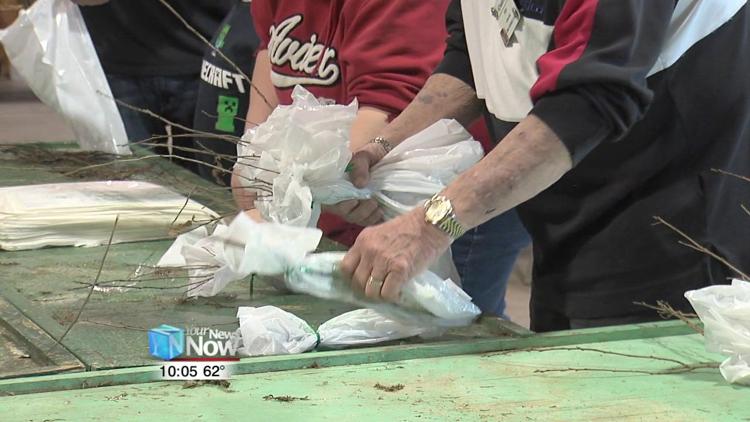 The Kiwanis Club met at the Allen County Fairgrounds to bag more than 1,500 trees. They will be delivered to every first grader in Allen County. Many different branches of Kiwanis donated their time for this event and the Lima Kiwanis Club has kept this tradition for more than 40 years. Members of the club hope to teach kids responsibility and the importance of a clean and healthy environment. A Kiwanis Club member believes first grade is a great age to teach kids about these values.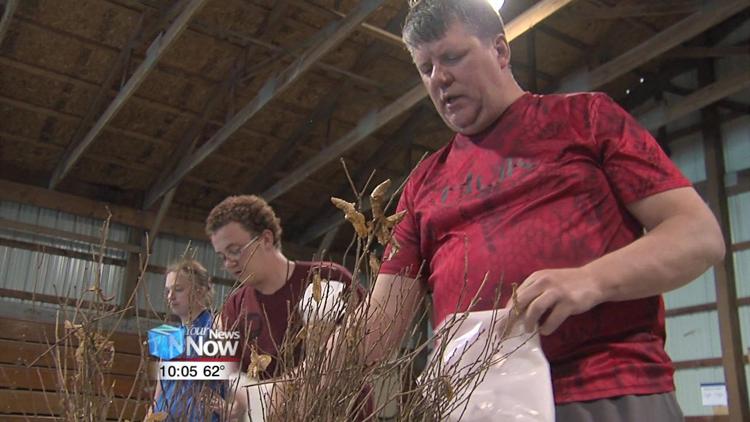 "That's where you want to start teaching them the importance of the environment," said Candace Newland, Kiwanis Club of Lima development coordinator. "And besides, they are very excited to get a tree, and I'm not sure sometimes the older children are quite as excited but, you know, the earlier you start, the longer you have to get them to appreciate what trees do to the environment." 
Sawtooth Oak Trees are being handed out. They can reach up to 60 feet tall.