The best of the best were honored at the Lima Kiwanis Club's annual Young Musician Awards.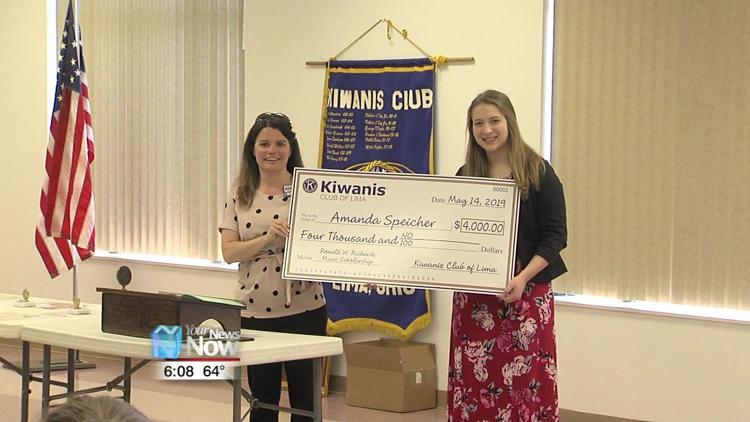 A dozen Allen County high school musicians were awarded the John Philip Sousa Award for their outstanding ability and leadership in their school's music program. The award is voted on by the students' peers. And two people got the Ronald W. Richards Young Scholarship. Quinn Schneider from Bath and Amanda Speicher from Bluffton will both get $4,000 each for college expenses. Both students were honored to get the scholarship and encourage younger musicians to try to reach their goals.
"Putting in the time. You building your craft is something I'm personally really proud of and it's something that if you want to really go with a career in music it's really something you wanna get going with," said Quinn Schneider.
"They just really need to take the opportunities that the school has and cause if they try everything they'll find what they really love," said Amanda Speicher.
Both scholarship recipient's performed for the group. This is the 58th year the Lima Kiwanis has held the John Philip Sousa Awards program.