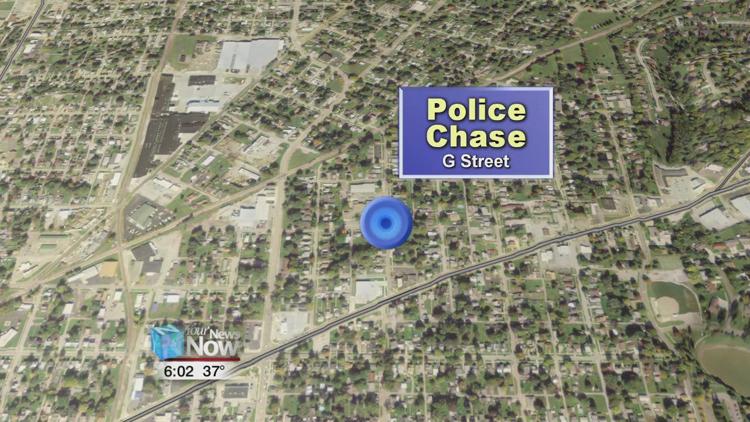 A Lima man and woman were arrested after leading Findlay Police on a chase Saturday night. The Findlay Police say they were called to Kohls for a reported theft, officers located car that the suspects were reported driving away from the store in. Officers tried to pull the driver over, but he sped up and led police on a short chase with speeds reaching 60 miles per hour in the city. The suspect tried to lose police by driving through alleys, before the pursuit ended. The driver, 51-year-old Ontra Brooks, was charged with petty theft and failure to comply with an officer. The passenger, 30 year old Kyra Bennett, was charged with petty theft.
Media Release from Findlay Police Department 12/1/19
Officers were dispatched to Kohl's (2310 Tiffin Ave.) for a report of a theft in progress. The suspects were described as a black male and black female who fled from the store in a white 4-door Lincoln car, traveling westbound on Tiffin Ave. Responding officers located the vehicle in the 900 block of Tiffin Ave. An officer attempted to stop the vehicle for the theft investigation. As the officer attempted to stop the suspect vehicle, it began accelerating to speeds of approximately 60 MPH. The suspect vehicle cut off another westbound vehicle turned north onto G St. The responding officer pursued the suspect vehicle on Walnut St., through an alley and onto Lynn St. The suspect vehicle turned off its lights and pulled into the backyard of 526 G St. A felony stop was conducted on the vehicle.
Apprehended was the driver, Ontra L. Brooks (51 years old) of Lima. He is being incarcerated at the Hancock County Justice Center on the charges of petty theft and failure to comply with order or signal of police officer.
Also charged was the passenger, Kyra Bennett (30 years old) of Lima. She was arrested for petty theft charges and issued an OR bond pending a later court appearance.