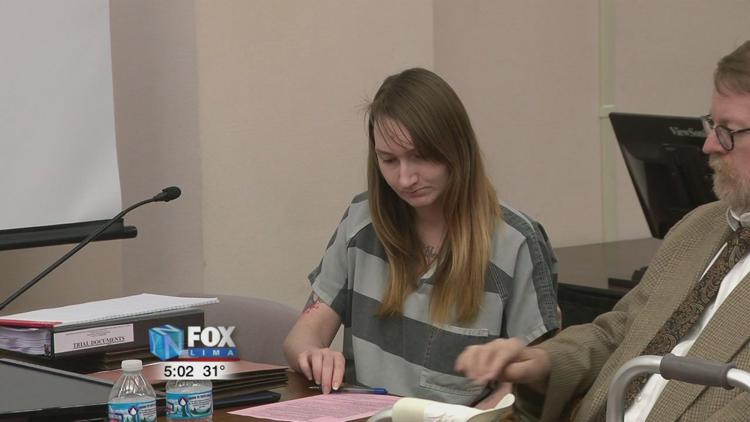 A Lima mother facing charges related to her child's death has agreed to a plea deal.
Shelly Wireman agreed to plead guilty to two counts of endangering children while the remaining charges of involuntary manslaughter and endangering children were dismissed. Wireman had been charged for events leading up to the death of her 18-month-old son Jaxxon Sullivan.
Ultimately, Wireman's boyfriend at the time, Gabriel Salyers, was convicted and sentenced to 31 years to life for the murder of Sullivan. It was detailed in the trial the toddler had burn marks on his hands and had fallen downstairs before his fatal injuries. She will be sentenced on March 23, 2020.