Hallway bells are ringing as class is back in session in Lima on Wednesday. That means it's time for the annual "School's Open, Drive Carefully" campaign to kick-off.
Lima city officials, superintendent, and AAA are using this to remind drivers that students are back walking to school, more busses are on the road and they may have longer commutes.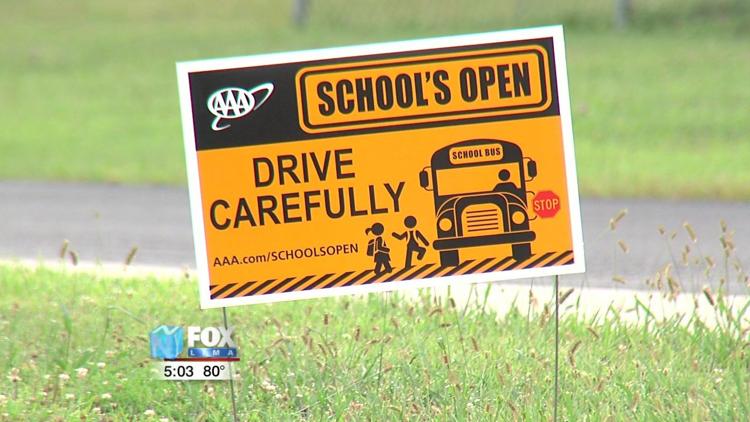 "It's just a really good campaign just to make sure people—we've had this great summer, but now school's back in session," said Cindy Nelson, manager of the Lima AAA store. "And we need to remind drivers you really need to be alert because you don't not want to take the life of any child or pedestrian. Nothing is worth that."
With back to school traffic taking place in the morning and afternoon, AAA is advising drivers to slow down, eliminate distractions inside your vehicle, come to a complete stop and plan ahead.
"We as the motoring public we have a responsibility to make sure that we're ensuring the protection and the safety of our children," Chief Kevin Martin said of the Lima Police Department. "Not the other way around. This event's just a way of helping to remind motorists of that responsibility."
Last year in Ohio 132 pedestrians died including 13 under the age of 18 years old, according to the Ohio Department of Transportation. To remind drivers of this campaign and to take it slow, busses are placed around Lima with the banner reading "School's Open, Drive Carefully." They can be seen at Big R, Lima AAA Store and Kewpee Hamburgers East. Police will also be actively monitoring the area around the schools.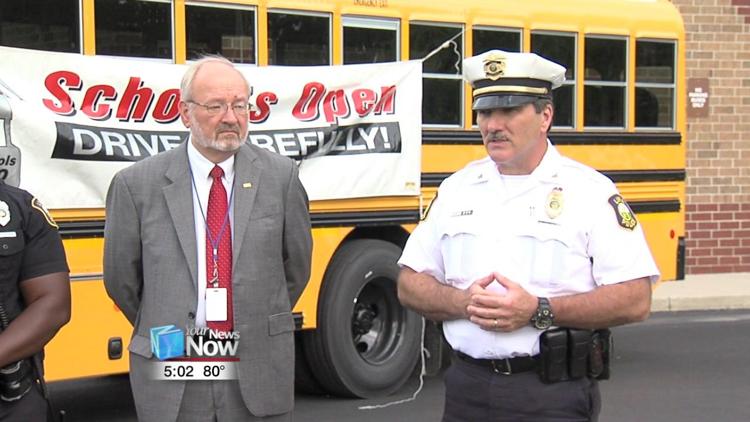 "We will be providing increased enforcement in the school zones for the school zone speeds," Martin said. "Also we will be providing all the enforcement that we can for things such as people passing a stopped school bus when the red lights are activated and other violations that can cause potential harm to the children."
"School's Open, Drive Carefully," yard signs are available for free at the Lima AAA Store on Allentown Road.