As a Lima Park Ranger, you never know what the day may bring.
Thursday, it was an owl rescue they were working on. The young Barred Owl was found out of its nest and on the ground in one of the city parks. Rangers contacted "Nature's Nursery" out of Whitehouse, Ohio, near Toledo and they're taking a look at the little fella to see if it's healthy and if they can get it reunited with its mother.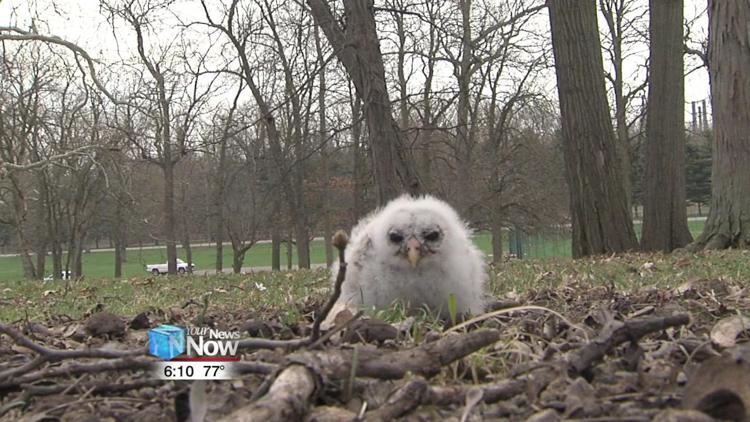 The owl found is not too old as it still has its pin feathers and was able to be placed in a basket. The basket was placed in the crook of a branch below its mother's actual nest higher up in the tree.
Rangers say these species of owls are known to nest in the city parks.