Calling area children to be on your mark, get set, go!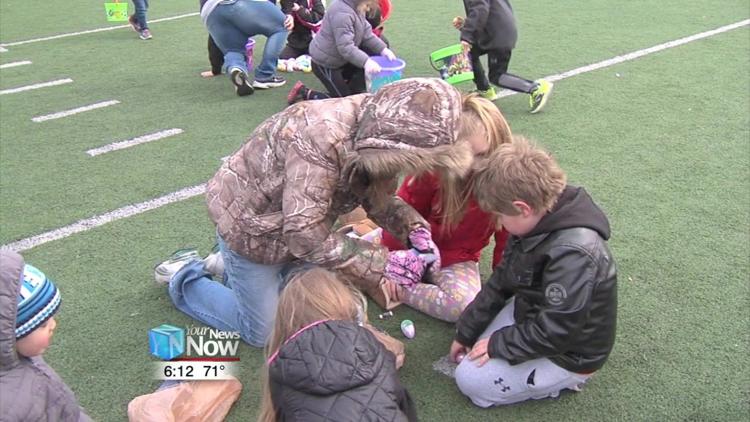 It's the biggest Easter egg hunt in the area with more than 20,000 prize filled eggs to be collected. iHeartRadio and Bruster's Car Wash are inviting families to come out and enjoy a morning of fun festivities. And while the hunt is for children 13 years and younger, there will be activities for the entire family.
"We break it down as well for the kids so you don't have a 1-year-old competing against a 12 or 13-year-old to find eggs, to find prizes. You know, what a great opportunity for somebody to possibly win a trip to Walt Disney World, that's up for grabs this year. So we're looking forward to a great time on Saturday," said Jason Aldrich, 1150 WIMA program director.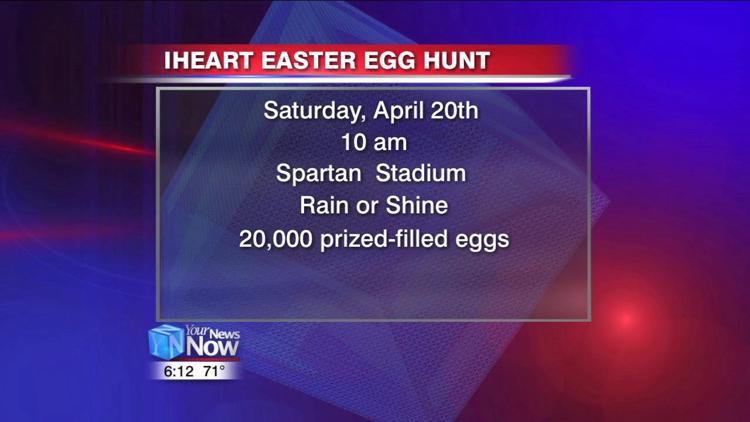 The Easter egg hunt will be held at Spartan Stadium with doors opening at 10 a.m. and the first hunt to begin at 10:45 a.m. It will go on rain or shine so dress appropriately. Don't forget, one egg holds a trip to Walt Disney World for one lucky youngster!